Happy Father's Day! In honor of Father's Day and all of those great tennis dads out there, I wanted to post photos of a few of my favorites. So, in no particular order, here are some great tennis dads.
Because I met him in person (when I drove him during the US Men's Clay Court tournament) and because I LOVE the Bryan Brothers, Wayne Bryan is of course one of my favorite tennis dads: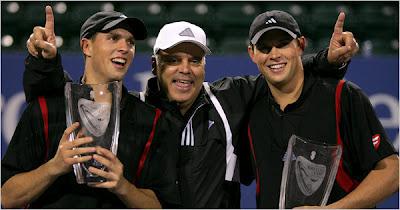 But as much as I like Wayne Bryan, he cannot top his son, Bob Bryan, father of baby Micaela. If you are not already following Micaela on Twitter (@micaelabryan), you MUST. NOW. While her tweets are cute, she absolutely has the funniest, most adorable pics, many with incredible tennis pros. Here's my current favorite: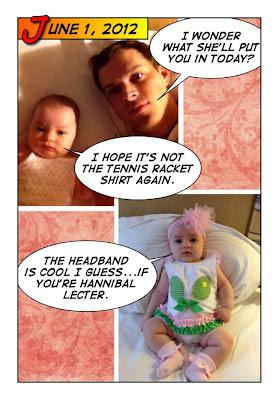 Note - Micaela has 3,000 Twitter followers already. (@TennisFixation - not quite that many)
I always like to see pics of Andre Agassi with his precious kids: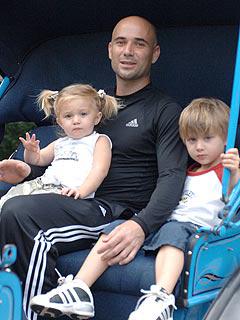 His little girl looks just like him (and the boy - like mom Steffi).
And, a player who became even more of a favorite once he became a tennis dad, the fabulous Roger Federer with Mirka and the twins: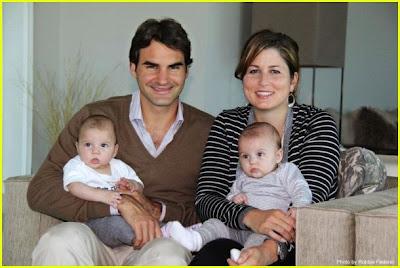 How cute are they? The twins are older now but I just love this photo.
Take your dad out for a game of tennis and have a Happy Father's Day from Tennis Fixation!



© Kim Selzman 2012 All Rights Reserved