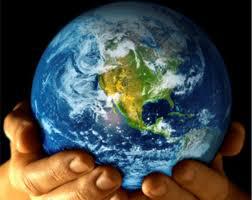 Today is Earth Day! Yay! So be sure and do something green, earth-friendly, and tennis-related, of course, to celebrate.
For me, I'm once again finding a home for my worn-out-beyond-safe-use tennis and athletic shoes. (And how do you know if your tennis shoes are too worn to use on court? Check out this post for the answer - Quick Tennis Fix: New Shoes.) My shoes are the most valuable piece of tennis equipment that I regularly churn through. Right now, I have 4 pairs in my closet that I'm not wearing only because I have worn through the outsole and am worried about slipping on court (very doable by me). While I use one of these for just kicking around or the occasional bout of yard work, the other 3 pair are in great shape but just sitting there.
So I've found several wonderful places where you and I can donate these types of athletic shoes. Check these out:
Nike's Reuse-A-Shoe program takes your gross old athletic shoes, tears them apart, grinds them up and uses them to make all kinds of sports courts, including tennis courts. A donation locator on the site can help you find drop-off locations that are in many athletic shoe stores in your area.
Soles4Souls donates gently used shoes to needy individuals around the world and coordinated relief efforts for such natural disasters as the Asian tsunami and Hurricanes Katrina, Rita, and Ike. Their website has a great donation site locator - just enter your zip code and you'll see nearby stores where you can drop off your donations.
Hope Runs is a charity working in Kenya and Tanzania, using athletics, education, and social entrepreneurship to empower AIDS orphans. They accept donations, including running shoes, and especially are in need of monetary help.
One World Running collects new and gently used athletic shoes to send to needy individuals in the United States and around the world. The majority of these shoes are donated by individuals, running clubs and Girl Scout troops (for example) that put on shoe drives. Shoes that are too beat up for use are sent to Nike's Reuse-A-Shoe program. A donation locator can be found on their web site or maybe you can help your local Girl Scout troop to run a shoe drive!
For more great Earth Day ideas and activities, go to the official website: www.earthday.org.


© Kim Selzman 2011 All Rights Reserved