Whenever we travel, Cici has her own bag filled with goodies just for her… these are gotta haves, bring with us items that are crucial for a safe, happy trip. And below, we are sharing some of these items with you.
Some these items came in Cici's Pet Box (the ones with a *)…a wonderful pick and choose pack filled with items that doggies love and need. One of the things we LOVE about PetBox is that PetBox gives you the option to pack your own box. And the items you have to choose from are not just any old products. They are premium products such as the ones below. Monthly subscriptions … we also love the cardboard box that the items come in. Another cool thing is that for every PetBox purchased, they feed a rescue animal. Oh and cats are not left out in the cold either. There are cat boxes, too.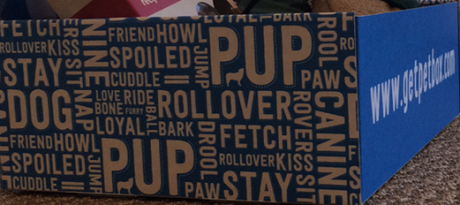 Here is what makes PetBox unique, compared to other monthly doggie boxes:
All products are made in the US
- Toys and treats are customized by dog or cat size
- When you order a PetBox, it ships within 2 business days
- For every purchase, the company feeds rescue animals with the help of a new partner called Bogo Bowl
water
* bowls such as Outback Double Diner, two bowls in one, water and food, zips up easy, dries quickly
dog food/treats
pet naturals calming treats http://www.petnaturals.com/index.php?l=product_list&c=2
pet naturals breath bars http://www.petnaturals.com/index.php?l=product_detail&p=700752021 spirulina, parsley, mushroom, cinnamon powder and yucca schidgera extract
*dog toys, a ball to chew on
a few bones and chews to slobber on
blankets, sleeping bag
towels to clean up muddy wet paws
green doggie first aid kit including Bach Flower Rescue Remedy, qtips, essential oils and more
photo, license, vaccination records and ID tags (microchip number)
*waste bags
extra leash, just in case
CritterZone Air Purifier and Odor Eliminator
supplements such as:
* Honest kitchen's Perfect Form herbal digestion aid
 ASEA, herbal internal powder to keep fleas away, flea comb, and
shampoo, Miracle 2 soap and/or dry shampoo
* an O'Tom tick Twister to remove those icky ticks
* Slurp n Fresh oral hygiene and Kissable breath foam
Kurgo barrier and safety harness (doggie seat belt)http://www.kurgostore.com/barriers-and-containment/
Keep Fido in her place
Cici loves to jump into the driver's seat when I run into the store. I come back to find you-know-who drooling on the steering wheel and getting the front seat all hairy.
Here is where the Backseat Barrier™ comes in. Super stylish, this cloth barrier attaches to the back of your front seats, creating a soft wall between you and Fido…blocking that little space above your center console. She can still sit and peer through the mesh top; you can even reach back for a scratch if necessary. Most importantly, this barrier helps to keep you distraction free while driving, and keeps your pup safely out of the front of the car.
if I had a small dog, I would bring this to carry my dog in:
Sherpa bag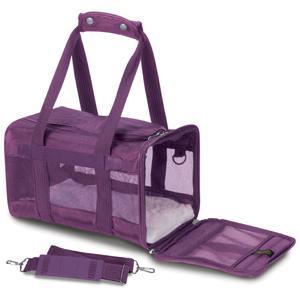 http://www.sherpapet.com/products/original-deluxe
Available colors:
Available in Small, Medium & Large:
Large – 19" long x 11.75" wide x 11.5" high
For pets up to 22 lbs.
Airline approved  **restrictions apply
Top & side entry
Mesh panels for ventilation
Locking zippers
Rear pocket
Padded hand carry straps
Adjustable, no-slip shoulder strap
Machine washable faux lambskin liner
Seatbelt / luggage strap
If i had a hairy dog, I would use this:cleaning mitt
Dual-sided Cleaning Mitt can be used wet or dry. It quickly and easily removes dirt and mud from all sizes of pet and all types of fur, leaving it clean and shiny. Use it at bath time too.
http://www.e-cloth.com/pet-cleaning-range
if I was traveling with children, I would also bring:
Pansy  in Paris: A Mystery in the Museum by Cynthia Bardes
What an enchanting little picture book about a little girl named Avery and her best pal Pansy (toy poodle). They go on an adventure, discover the joy of travel and solve a mystery. Written from Pansy's point of view, adorable.
and two books for guardians:
Life's a Bark by Larry Kay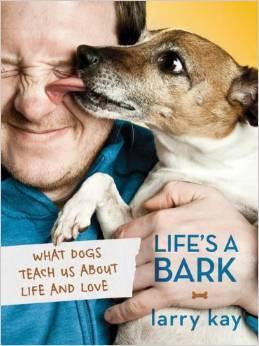 What can you learn about love and life from your dog? This book is filled with 60 hilarious and heartwarming tales and tips and tons of great photos…  Play Fair, Praise Me, Listen Well, Honor my Feelings and more… Try this: pretend you're a dog and look in the mirror…laugh out loud funny book
Medicine Dog book by Julia Szabo is an inspirational true story about a miraculous cure. One ailing woman's journey to cure her best friend ends up healing herself. Julia Szabo's dog Sam was very ill with osteoarthritis. Stem cells restored him to his former and younger self. She went to her doctor and asked to be treated like her dog. She suffered from a chronic inflammatory bowel disease and it took four years for her to become the first American to obtain the stem cell treatment herself.