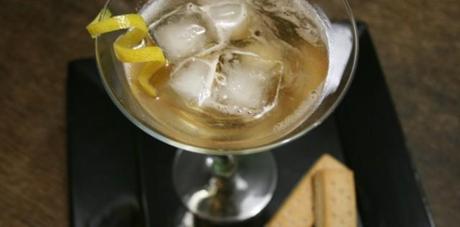 It's Burns night tonight so I thought I would celebrate with a Scottish inspired cocktail, which of course requires whisky.  So here we have it.
Bobby Burns
2 parts Whisky
1 part sweet vermouth
2 dashes Benedictine
1 dash bitters
1 twist of lemon
Pour all the ingredients into a shaker with plenty of ice and shake.  Strain into a glass and finish with a twist of lemon.  Shortbread is optional!