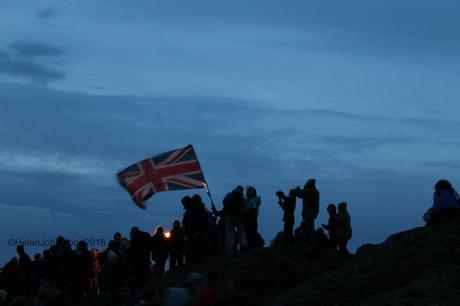 Today is our Queen's 90th birthday, Happy Birthday Ma'am, and as part of the celebration there have been beacons lit across the country including on Worcestershire Beacon in the Malvern Hills which I live on the lower slopes of.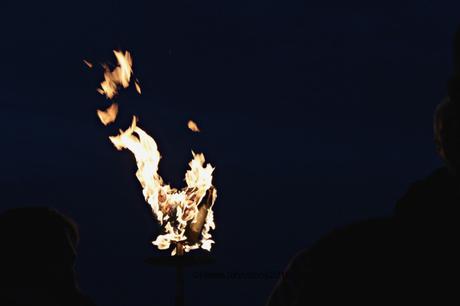 The lighting of beacons, although historic, seems to have risen in popularity since the Queen's Diamond Jubilee in 2012.  Malvern went the old-fashioned approach then with a large bonfire which was quite wonderful. Sadly the approach seems to have moved towards gas beacons, probably due to health and safety, and the some of that primeval magic has been lost.  However, there is still something very special in seeing people making their way up the Beacon, the highest point in the Hills at 425m, and coming together to mark a special occasion.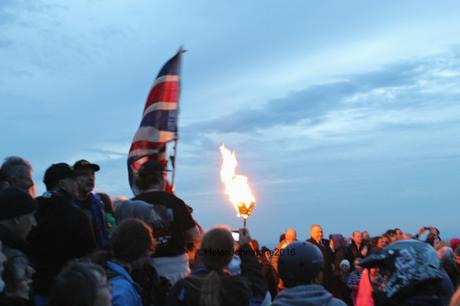 As 8:30 approached people started moving towards the beacon, a lady sang Land of Hope and Glory and a speech was made by the Lord Lieutenant before the beacon was lit.  We sang the national anthem and Happy Birthday, dogs barked and mobile devices were held aloft in an attempt to take a photo.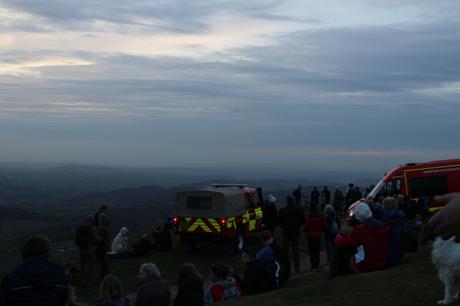 It was a lovely way to spend the evening with my sons and their friends, bumping into people we know.  And as an added bonus I can cross off the Worcestershire Beacon from my Malvern Hills Challenge, especially as we took one of the harder routes up the hill.