Today is a good day. It's Wiz Khalif's 25th birthday!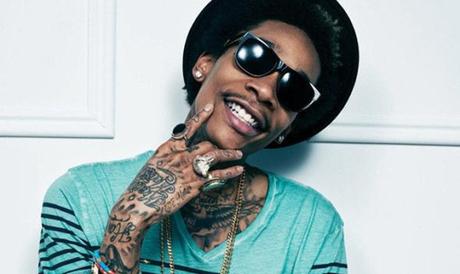 Photo Courtesy: http://www.xxlmag.com
Wiz aka Cameron Jibril Thomaz was born in Minot, North Dakota. Is it hard for anyone else to believe Wiz was born in North Dakota?
Anywho, I think Wiz is just so cool. He's literally covered in tattoos, he smokes a boatload of pot (Wiz has stated he spends close to $10,000 a month on pot) and he just seems like a fun guy to hang out with and discuss the meaning of life.
Since I can't actually celebrate with Wiz in person, I would like to commemorate the day by sharing my fav Wiz jam…
Remember You ft. The Weeknd
The video take a hard right about fifty seconds in but the song is good. Wiz will be releasing his fifth studio album by the end of the year. It is called Blacc Hollywood and Wiz teamed up with Adele and everyone's favorite pop star…Miley Cyrus on some tracks. I bet you can't wait for this album!
Wiz, I hope you are enjoying your birthday with your lady Amber Rose and your new son! If you are ever in Philly and need a place to stay, I got you. Hopefully you're not allergic to cats!