As if I'm 28 today!  I woke up this morning, made myself a cup of tea and sat to type this post to you all.  I know, I know, you're thinking... She doesn't look that old!  Stop!  You'll make me blush! ;)
Sometimes it truly is hard to get your head around how quick the years fly by.  Myself and a friend were talking about my 18th birthday party the other day, it was at my parents empty house and I gracefully nearly fell in the fish pond! Giggling about all the antics of our days in 6th form, we both couldn't believe how fast it had all gone by.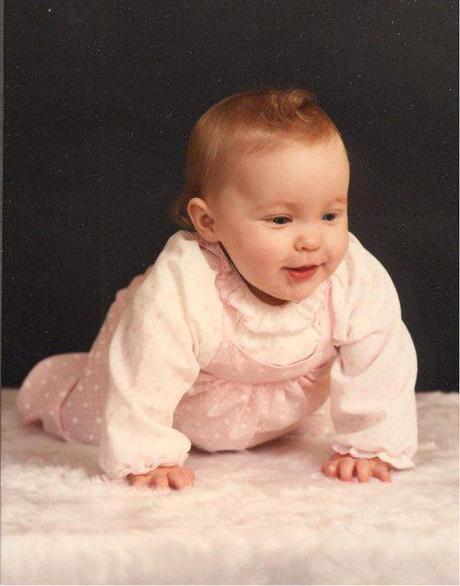 Me as a baba!
So again, I'm 28 today.  What have I learnt in my 28 years so far?! Well firstly, I had the best childhood you wish for, I loved everything about everything.  I was full of beans and loved every second of everyday.  Without getting too deep and meaningful, we all have life long lessons and a variety of challenges a long our journey.  I, like many, have made mistakes done things I shouldn't, said things I shouldn't but the moral of the story is... we're only human.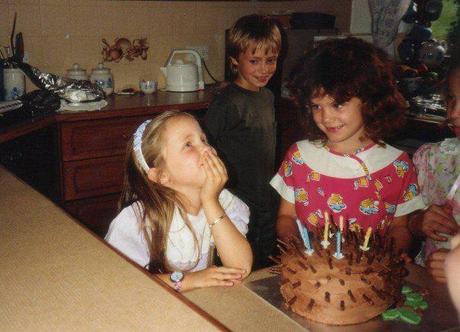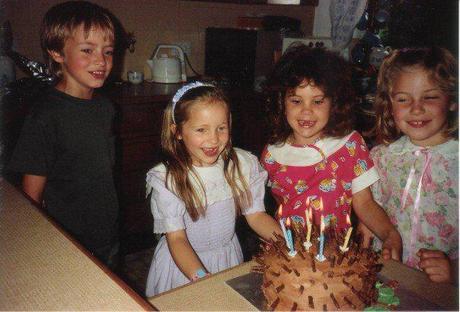 I've learnt how to look after myself.  That is something I had taken for granted for years mainly through my university days, of too much alcohol, late nights, terrible clothes and eating far too much.
I've learnt to think my body is a temple (as my mom always says to me), and that you can't just eat what you want, everything needs to be in moderation.  I gained a lot of weight for my small frame, and was at one point around a size 14, I've managed to eat and exercise properly and have finally got myself back down to a size 8/10.  If I'd of been bigger and happy with it, then fine but I wasn't, infact I was really low with it... and sacrificing the biscuits was the only option!  
I've learnt that blood is thicker than water, that your family is always there.  Friends can come and go, and often you grow out of friendships as you change and grow older.  There is no shame in it, that's life.  Sometimes you revisit old friendships from the past and they become some of your best friends - I have that now and couldn't be happier.  
One of my top things I've noticed as I've got older is health.  What a topic! As many close to me reading this will be aware, I've had a tough year with my health.  Unknowingly I'd been suffering for a few years without realising, and only since January did I start getting refered to hospital for tests.  I have part of my diagnosis but I'm still undergoing more tests for more complex issues.  Part of me has been relieved, another part feels like my younger days have been wasted because of it.  Who knows, but one thing that has been great, is I'm still optimistic and feel now I can start living.
With all the bundle of bits that have crammed themselves into my 28 years, I decided to start a list.  A list of what I want to do in the next 2 years... before I reach 30. 
This is the Bean before 30 list
Snowboard again

Learn to sew

Own a Mulberry bag.  Wanted one for years, I've got other bags but not one of those!

Learn to play at least 3 songs on the guitar

Read all of the Lord of the Rings books

Go deep sea fishing

Buy a house! 

Get married.... *hint* :o) 

Travel around Europe 

Visit Canada

Do a triathlon

Get my front crawl perfect 

Sort all my images out and make photo albums

Have a successful blog

See the last night of the proms with my mummy

Visit Scotland

See more of my friends 

Organise more family meals

Start doing dancing again

Eat a home cooked meal at least 5 times a week

Go to Harry Potter World!

Go to Disneyland

Go white water rafting

See an American Football game live

Become fluent in French 

Try and do a cycle tour in each new city I visit

Play real golf.... not just crazy golf

Make amazing cakes like my sister can

Sky Dive 

Learn how to use a fancy camera properly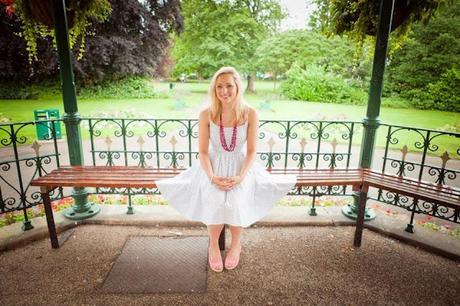 The list can vary from week to week, but I'm going to try and stick to this lot!  It's always great to give yourself goals and things to push yourself towards.  
Now I'd truly love to sit and chat, but the sun is shining and my tea is getting cold!  I'm sure today will be full of (work) more tea and lots of cake! Happy Birthday to me!  :)

xoxo