Today is the birthday of a special man, he turns 71 but he's created something ageless, that said, even we're gone from the face of this earth, coming generations will keep talking about it!
This man has been a role-model and great inspiration to many of us, who is willing to contribute to science-fiction world by either creating a blog or website like we did, or writing stories, penning scripts to make books and movies out of it. We're talking about Star Wars creator George Lucas and it is "Grand Master"s birthday today!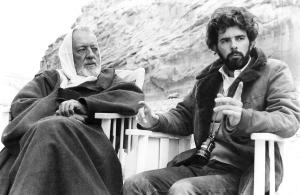 Did Lucas believe that Star Wars would become a worldwide phenomenon one day? Not in 1977 maybe,  but now we are holding international events for it, we buy figurines to hang on our shelves, we watch it every month to conceptualize the philosophy behind it and we brainstorm, I know some of you do, to create a world like Star Wars', sorry it will never happen :)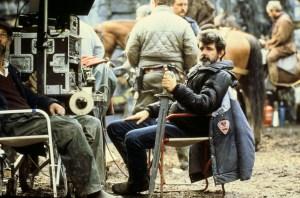 Lucas first brought the galaxy far, far, away to life in 1977's Star Wars: A New Hope, spawning an entire fictional universe that social anthropologists and many creators continue to explore to this day. While Lucas only directed the original trilogy's first installment, he helmed all three prequel films that came decades later. While The Phantom Menace, Attack of the Clones, and Revenge of Sith received a mixed response from fans, they certainly deepened Star Wars' mythology.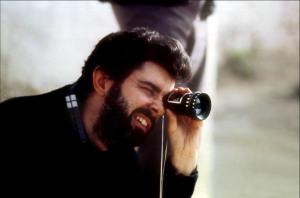 On top of directing, Lucas has overseen and produced several over Star Wars projects, along with another popular film franchise, Indiana Jones. While Lucas has taken a backseat in Star Wars' daily operations, the force is still strong with his franchise. A new Star Wars trilogy is set to begin this winter, when director J.J. Abrams' releases Star Wars Episode VII: The Force Awakens.
Happy Birthday George Lucas! We Love Star Wars! We Love You!
B.