Today is the birthday of the third-highest ranked American woman in tennis - Bethanie Mattek-Sands. Happy Birthday Bethanie!  Bethanie is ranked No. 43 in Women's Singles by the WTA and is No. 12 in Doubles.
I have been a fan of Bethanie for a while now because she is such a fun player. So, in tribute to her and in celebration of her birthday, I've collected some photos of Bethanie in some of her interesting "tennis couture." This is what she's really known for. I hope you enjoy seeing her in these outfits as much as I do.
Here is a fabulous shot from Bethanie's website - www.bmattek.com (which is currently under construction so I'm expecting to see some all new glamour shots soon):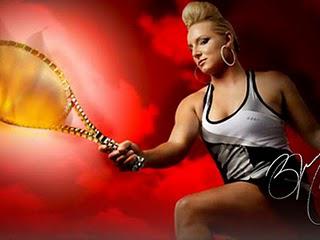 This cheetah-inspired outfit is from the 2007 U.S. Open: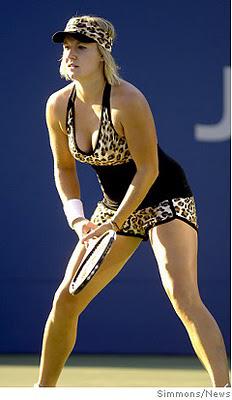 Here is a really well-known photo of Bethanie in a gold-lame' tennis outfit. And you thought you couldn't wear gold-lame' on the court. Well, maybe you can't. And I certainly can't. But Bethanie can: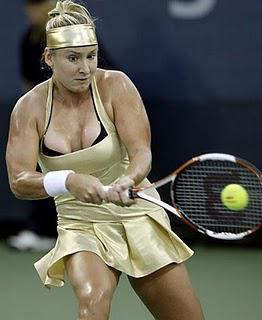 In this photo, you can see Bethanie in her iconic knee socks, the look for which she's best known: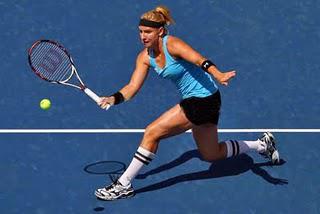 Finally, I had to include this shot of her wedding, in which she wore a black gown: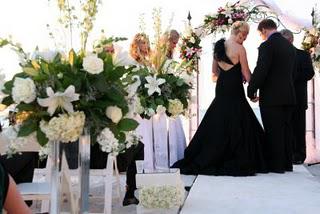 I know - you didn't wear a black gown on your wedding day and neither did I. But Bethanie did and that's why I love her! Happy Birthday Bethanie! And best of luck in this year's matches!


© Kim Selzman 2011 All Rights Reserved