Yep, I'm doing it.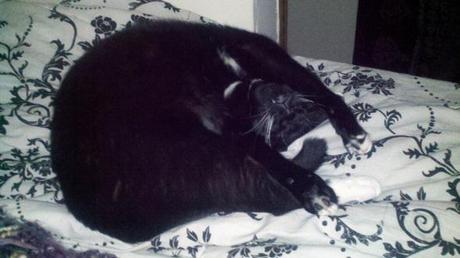 Photo Courtesy: Kari
This post is dedicated to Baby Al – the man of our apartment. He is turning the big 3, 4, 5, or 6…we aren't totally sure, but he's still precious nonetheless.
Baby Al – I love the way you chase ice cubes and sit on remotes. I especially love when climb into my loft and jump all over me.
Stay Classy.
Love, Kari