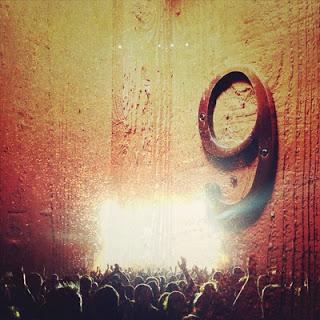 Image by Jenny C.
via Creative Commons
Today marks the 9th Blogoversary for The Generation Above Me (TGAM). I started this blog when I was a graduate student, earning a master's in Gerontology aka Aging Studies.  
I wanted a place to save links to more authoritative sources than the papers I was writing for my seminar classes. I also wanted to save reviews for books and films about aging for my own reference.  
Over time, family, friends, and associates would ask me questions about their parents' aging process and their own. The blog became a place for me to write up what I learned for others faced with the same set of age-correlated challenges or opportunities. 
For the first six years, my blogoversary post included a list of the overall top views for TGAM. However, I have found that with 436 posts published over nine years, the Top 20 views have not changed substantially.  
Most of the Top 20 All-Time Views for this blog are part of these series of posts--or they are in the spirit of these posts: 
Films about Aging.  The links for Films about Alzheimer's Disease (and other dementias), Films Set in Nursing Homes, and Films about the Dying Process are the three most popular posts in this series. I enjoy watching films about aging because reading academic studies can leave me cold. Aging is an holistic activity that includes emotions and relationships.  Films do a good job depicting complexities and nuance. I highly suggest the documentaries since many feature films can gloss over some of the more pragmatic concerns. 
Books about Aging  Books about Dementia receives the most views, but I am partial to books about Spirituality and Aging. I spent forty years studying and teaching college English courses. And it is my nature to read a great deal when faced with new challenges and opportunities. I hope that my efforts hear can serve others. And writing reviews helps me to recall more details from books read years prior.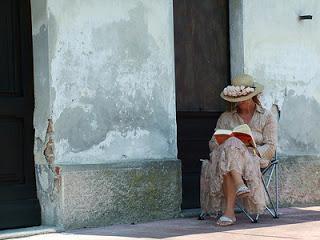 Image by bairo via Creative Commons.
Quotes about Aging 
Many of the most popular quotes gathered here actually promote ageist attitudes; however, I still include them as a way to observe the range of responses to aging, which includes those that are full of anxiety about aging and self-loathing. There are several that strive to defy ageist thinking, several that convey great insight. Be honest: Which quote describes your current view of aging most accurately? 
Biomarkers for Longevity and Health  I am not a licensed medical professional; nor do I have education in the health sciences. Nevertheless, I have taught a university class on the biology of aging.  I decided to mine one study that contained several biomarkers that cover the bulk of both textbooks I used to teach university students about the physical dimension of aging. 
Elder Tales from around the World OK. I fibbed a little bit above. None of these eight elder tales have hit the Top 20--yet; however, these posts reflect my bias towards the humanities; few other blogs about aging discuss these tales. I agree with Dr. Bill Plotkin that pre-industrial cultures have made observations about various life stages that can help communities tap into the gifts that each generation offers.  These tales speak to some of conflicts older adults face and how they address those conflicts. 
How to Find the All-Time Top TGAM Views
Even though the most viewed posts have not shifted much in the last three years because people find them by doing Internet searches that keep these posts "evergreen." 
If you are curious to see what information people are seeking about aging, here is a link to the TGAM's Top 20 All-Time Views. 
Related: 
2020 Top 10 Posts -- The Pandemic overwhelms TGAM (as it has many venues).