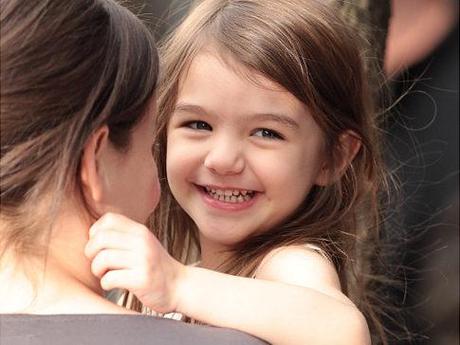 Photo Courtesy: articles.nydailynews.com
Ladies and gentlemen…it's time to strap on your fanciest pair of heels…it's Suri's birthday.
The fashion-forward offspring of Katie Holmes and Tom Cruise has turned six-years-old today! I can't believe it's been six years…goodness I'm getting old.
Every year that goes by Suri is (thankfully) looking more and more like my second-in-command spiritual goddess – Katie Holmes.
Suri – I've been patiently waiting for my invite to your birthday party…I'm actually typing this blog post next to the mailbox right now. Did my invite get lost in the mail again?