Harriet Lerner once said, "only through our connectedness to others can we really know and enhance the self." In my opinion, my real life experiences with those around me create the strongest posts. Those posts then form a relationship between anyone who reads it and myself. We learn from each other. I've learned from you that I'm kinda good at this and that I absolutely love writing. And I hope you have learned some lessons from me in the last 100, but just in case you forgot, I'm going to bring back some of my favorite posts.
1. "These days pulled me out of my funk and changed my life forever."  Weekend Warrior: "WE ARE NOT NORMAL" - Deon Butler


2.

"Yes, of course, let me pick up those half eaten wings you dropped on the floor and bring you 3 more pitchers of beer while I'm at it....no fricken problem." Runnin' Around: Witch with a B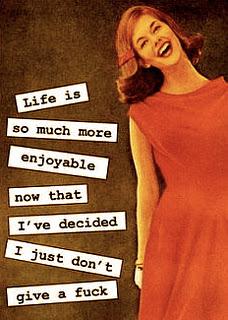 3. "It was one of those 'We're seniors, we don't care that Christie has a thesis proposal due Monday, we love that the dance floor is empty because we can dominate it, and you can't stop us'

nights."

Thirsty Wednesday?: I'm in L.O.V.E with Times Like These




4.

"The truth, a dash of maturity, and a sprinkle of class saves us all a lot of time and energy, don't ya think?" Weekend Warrior: Double U Tee Eff, That's What She Said
5. "B!tch back up, YOU GOT BAD BREATH!" Best of 2010: Photographs
6. "Little Louis, this is the Lifetime gym, where I'll work on looking good for you." Save the Drama for Your Mama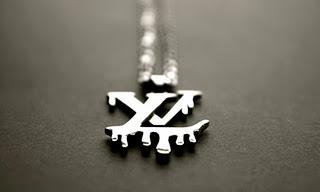 7.

Oh Sexaholic J! "I mean because, let's be serious, you with the penises are always looking for sex."  "MACHO does NOT prove MUCHO" - Zsa Zsa Gabor


8.

You gotta date a bunch of second stringers before you find your starting short-stop! "The #4 power hitter, the guy I put a lot of faith in, I was hoping he would hit it outta the park. Unfortunately, he struck out looking....the WORST way to go down. I turned him on just enough, hit him with a killer change-up and walked out...sucker." "There's no crying in baseball!" - A League of Their Own
9. "Ohh Joshua, you kill me. You're so funny and cute and wonderful...." "Some kind of magic happens late at night" - Joshua Radin
10. The first time a person shows you who they really are...believe them. Magic 8 Ball what a waste you turned out to be. "Oh I was scared. Wtf is in the Potomac, it's cold, I'm with a relative stranger, it's gotta be illegal, and there's no way in hell I'm getting in that water...I got in the water." Thirsty Thursday: Would You Like Potomac or Bottled Water?


11.

Things to remind your 30 or 40 year old self about being a 20-something! "The epic benders, perky boobs, smooth skin, hours of television without any real consequences, getting paid cash to serve beer, believing you are awesome, wearing sunglasses at night, never having the answers, and when worst comes to worst, still having mom, dad, and all 50000 of your roommates to turn to." Yo Sass Pot, "prepare for the best and the fastest ride" - Angels and Airwaves
12. "She told me how she once found an open diet coke in there (her Louis Vuitton bag), 'My shit was swimming in it!'" Weekend Warrior: "What if he can't open the pickle jar?!" - Lauren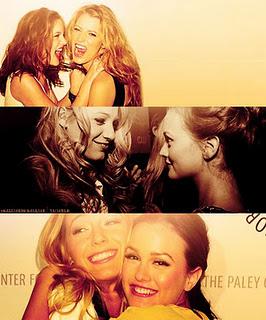 13. Fools like me. "If I had to choose between being a 'fool' who allows herself to feel real emotions and to get swept off her feet, only to be burned and have to start all over again versus someone who is a scared, closed off, and willing to keep everyone at arm's length...well, no doubt, I'd pick the fool." Weekend Warrior: So what if I'm an impatient fool? Deal with it.


14.

With every date, I learned a little bit more about myself. "Yes, yes how exciting but it's a miracle you don't see 20 somethings dropping like flies in the middle of the street from exhaustion." Weekend Warrior: "Clear Eyes, Full Hearts, Can't Lose" - Friday Night Lights
15. "I think to really move on, you have to know what it is exactly that you're moving on from." Thirsty Thursday: I am woman! I am invincible! I am pooped!


16.

In the words of Johnnie Walker, ya just gotta keep walking. "Ok, so you're allowed to give your number out but only if he has a pee pee." Weekend Warrior: Keep Walking
17. "...and as I walked through the halls I questioned why anyone would want to come to a med school that looked like a dingy high school. But then it hit me why: We are Georgetown. Plain and simple." Dream Diary: Babies, Hit Men, Hair Cuts! Oh My!


18.

A hilarious story of women and their struggles. "In a split second I went from skinny girl heaven to chubby kid hell." Runnin' Around: "GTI: Gym, Tan, I'm not buying it" - Pauly D


19.

You guys really liked this one about the men in my life and how I constantly kept putting myself in destructive situations. "Give me the hammer, I'll just start hitting myself now." Weekend Warrior: "Where's my girl?" - My favorite Uncle Fred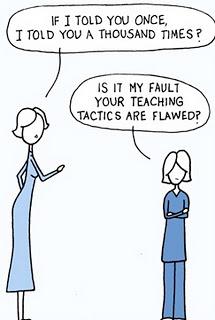 20.

Fear: "It makes us bomb other countries, it makes us move away, it keeps us around, it makes us work even harder, it makes us confess our love, it makes us deny love, it makes us hesitant, it makes us bold." Fear: "that's the way we get by"
21. Happy Mother's Day! "The six women I just described all have something in common: me :-)" "Oh you're gonna have to walk faster than that! You're gonna have to turn into friggen Flo Jo to get away from me!" - Lorelai
22. This group of people and weekend trip to NYC changed my college experience forever. Hound Dog Sweet Tea Vodka and "Free Samples!" "As I sat there and watched, listened, and even participated in the bouncing of ideas back and forth, I realized that this is what I have craved from my Georgetown career." Weekend Warrior: Meet Your Unofficial Soulful Striver
23. Hot damn, I really graduated from Georgetown University. "On this day last year... I had no idea how much I would miss walking into Allie's room to play." "Washington is a city of Southern efficiency and Northern charm" - JFK


24.

Thank God I don't have to write about Roller Coaster anymore. Quite possibly the most traumatic post I've ever written. "All I kept thinking was, 'If I treated you the way you've treated me, you'd actually hate me.'" Weekend Warrior: I'm Through the Fire, Now Where's My Honey?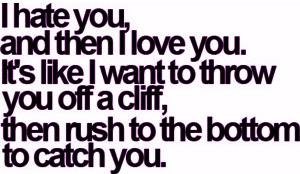 25. Mumford & Sons will forever be apart of my life. They get me through the good, the bad, and the ugly. "The camera men zoomed in on their faces and the looks in their eyes was that of shock and acceptance when 'it' happens, when the dream comes true." DJ CFabb: "Align my body, my heart, my mind" - Mumford & Sons
26. A letter to society about dating and double standards. "Society, why did you make navy and black polos, pair them with jeans and the perfect cologne so that it's even more difficult for me to resist temptation while I'm trying to decipher his motives?!" "When men are persistent, it's romantic, they make movies about that. If it's a woman, then they cast Glenn Close" - Ally McBeal
27. "I'm absolutely awful at pretending to give a sh!t about something I don't give a flying flip about." 13 Things I'm Absolutely Awful At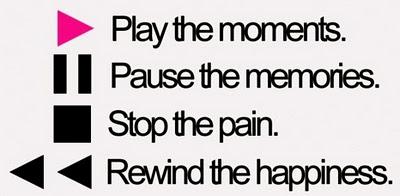 28. "I'm absolutely awesome at faking it when I'm sober" 13 Things I'm Absolutely Awesome At


29.

The time I saw my ex-boyfriend after 2.5 years. "It taught me that if you want to ask a grown-up question then you have to be grown up enough to handle any answer." "Girl, you've never known no one like me up there in your high society" - Tim McGraw


30.

This was a HUGE hit. "'You know I think the world of you BUT...I don't want to ruin our friendship. I would hate for us to not be able to hang out and talk.' Yeah? You wanna braid my hair too?" Sassarella, I love you BUT...
31. Oh the lessons I've learned from men! "Is this person really who I want, who I love, and who I can't live without or is it the idea of this person that I love and want?" Weekend Warrior: Love at first sight is possible, just be sure you're seeing clearly - Anonymous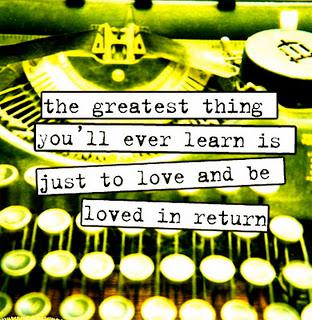 32. "This one time I almost broke my butt in a police car." This One Time I...
33. What makes you feel alive? "We want to feel alive in every aspect of our lives and we're young enough to do it." "A moment, a love, a dream aloud, a kiss, a cry..." - The Temper Trap


34.

All of my wishes! "Sassarella Says...sometimes I just wish I knew what to wish for." I Wish...
35. Sometimes you can't always get what you want, but you get what you need. "The moment when you kinda feel like the world stops and nothing else outside of where you are even matters." "And if I share my secret, you're gonna have to keep it" - Maroon 5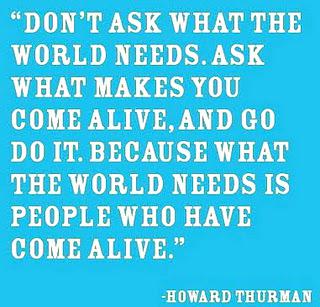 Sassarella Says...I highlighted the ones that I particularly like and I hope you enjoyed looking back on them with me. It's crazy how emotional I get re-reading posts about my life and how I felt at any given period of time. It's absolutely amazing how much this blog has changed my life and has connected me to people I would never have had the opportunity to get to know. "Sassarella Says..." makes me feel alive, a theme I bring up a lot, and I'm looking forward to the next 100!