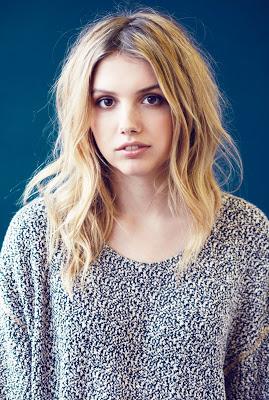 Hannah Murray Takes a Sabbatical from Winterfell for Bridgend
By Alex Simon
British actress Hannah Murray is on a hot streak. In addition to co-starring in HBO's hit series Game of Thrones as Gilly, the Wilding girl rescued by good-hearted Samwell (John Bradley), the 25 year-old Cambridge graduate recently copped the Best Actress prize at this year's Tribeca Film Festival for her starring turn in Bridgend, a powerful drama about a rash of teen suicides in a rural Welsh town.
Hannah stars as Sara, the teenage daughter of a police detective (the always excellent Steven Waddington) sent to a rural village in the county of Bridgend in Wales to investigate the suicides, which have the town's adults baffled and shattered. Once settled, Sara falls in with a crowd of kids, led by the charismatic and troubled Jamie (Josh O'Connor), with whom Sara develops a dangerous bond. Co-written and directed by Danish filmmaker Jeppe Rønde, Bridgend is a stunning and affecting combination of kitchen sink realism and almost-surrealistic mysticism, reminiscent of the early work of Peter Weir. It opens theatrically May 6, 2016 from KimStim Films and streams online on Fandor.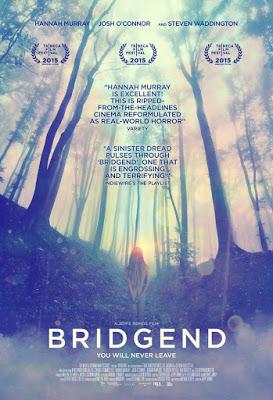 We spoke to Hannah Murray by phone from London recently to discuss her award-winning role. Here's what was said:
Bridgend was a very interesting, very affecting film. It reminded me a lot of classic films like The Wicker Man (1973) and Picnic at Hanging Rock (1975) in the way it blended realism and mysticism.
Hannah Murray: I can see the parallels there. A couple other people described the film to me that way, as well. While I wouldn't classify it as a "horror" film, it does have a sort of mysticism to it, but is definitely more grounded in reality. But I think the comparison is quite apt.
How did the project come to you initially?
Through my agent in London. I auditioned a bunch of times for it. Every time I read I was paired with an actor reading the part of Jamie. My final audition, Josh (O'Connor) had already been cast in the role and we read together. I think the idea that the film's love story was a very big part of the film's heart was very important to Jeppe. Josh and I had terrific chemistry from the get-go, so I think all those things contributed to my being cast.

Hannah with Josh O'Connor.
I know that it's based on a true story that happened in Wales, which is also where you filmed, right?
Yes, we shot in Wales. I wouldn't go so far to say it's based on fact. There was a very high suicide rate among teens for a number of years in Bridgend Country, and it was never discovered what the root cause was. I'd say our story is a fictionalized version of what happened, more "inspired by" than "based on." Does that make sense?
Sure. Did you do any research into the actual events prior to filming?
Of course, yes. It was quite an emotional experience making the film for all of us, particularly Jeppe, who'd spent time in the community with the people who were actually affected by it. It was important for all of us involved to approach it from a very compassionate place, I think because of that.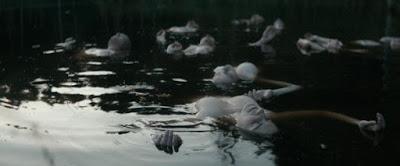 The young cast of "Bridgend" take a very cold dip in the pond.
What sort of preparation did you do with the other young actors who played your group of friends?
It's a very low budget, independent feature, which means there isn't a lot of time, but we were fortunately able to have a week's rehearsal period before we started filming, which was great. It really allowed us to get close and sort of form a bond and, as a result, made the bond our characters had in the film feel that much more authentic. Scott (Arthur), Josh and myself all stayed in the same hotel and, since we were basically in the middle of the countryside, there wasn't a whole lot for us to do, aside from just hang out with each other. Everyone got on really well and we did really start to feel like this gang of kids that we were all supposed to be during shooting, and especially by the end.
I've always been a fan of Steven Waddington, who plays your dad. He's got an amazing acting resume. Did you learn a lot working with him?
It was amazing working with him. We're really good friends and he really looked after me. I had to do quite a lot of horrible scenes with him where he was quite violent with me. He's a very big, powerful guy, but he always made me feel very safe, even though he was dragging me around like a doll during fight scenes (laughs). He's got a real vulnerability and softness beneath the physicality, and also has an amazing sense of humor. I was very lucky to work with him.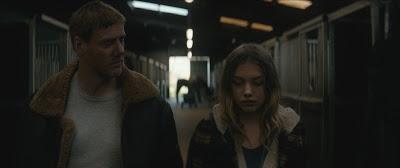 Hannah with Steven Waddington.
How did Jeppe work with the cast in terms of preparation?
He had us watch a few films that explored similar themes. Snowtown was one, very disturbing. He was very clear to me during the audition process how hyper-real and hyper-minimalist his style was and the demands that he would put on an actor would be really incredibly rigorous. I also felt a few times during the audition process that I wasn't up to the demands of the part as he saw it, so when I was cast, it was very important to me that I not only meet his expectations, but try to exceed them, if possible.
Let's talk about your background.
My father was a professor at Bristol University and my mother was a research technician there.
I know many children of academics seem to be drawn either to education or the arts. Was a love of both encouraged when you were growing up?
Well, my parents were both in the chemistry department. Since I grew up in such a scientific environment, I think I rebelled by going down the arts and literature paths. My mother always took me to lots of plays and things and our house was full of books. I started acting at 17, right before I went to university so even though I didn't go into education professionally, I do kind of understand that mindset. I've said to my parents before is what I really admire people who go into academia is that they find the one subject they really, truly love and pursue it with passion, then share that passion with others. That's what I really took away from them: to go after what you're passionate about. Plus, I was an only child and all that time alone helps one develop a rich fantasy life and imagination.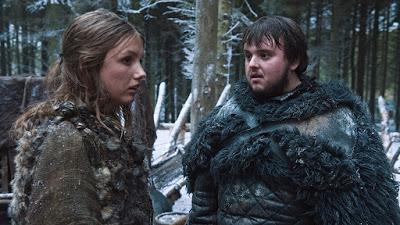 Hannah and John Bradley in "Game of Thrones."
Speaking of imagination, we have to talk about Game of Thrones. I'm a huge fan of the series. It's like Tolkien meets Macchiavelli.
Yes, that's a great way of putting it! It's been an amazing, incredible experience. It's one of the most impressive, large scale realizations of someone's imagination that's ever been done. The production values are so high, to be on those sets sometimes you can't see any cameras or any crew and you actually start to feel like you're inside that fantasy world. I think fantasies are really important genres for the reason that you can sort of make them a metaphor for whatever is meaningful to you. I also love how on our show, it's also strongly grounded in very base humanisms that everyone can relate to and that transcend genre. It really looks at what it means to be human. I'm very lucky to be working with them all. The cast, the crew, they're all just world-class.
Most of your scenes are with John Bradley. Can you tell us a bit about working with him?
John is the best. He's really professional and really funny at the same time, which is a very rare and brilliant combination. (laughs) It's been really lovely creating these two characters and this relationship over time. We work in quite different ways, but end up with the same result, if that makes any sense. But we've grown very comfortable working together and are able to come up with small details that make our relationship more believable, I think.
Any details or tidbits you'd care to share with us about the new season?
No, of course not and you should be ashamed of yourself for asking! (laughs)
I'm officially ashamed.
Good! You heard it first here. (laughs)