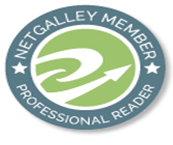 It's not every day that the Devil knocks on your door.
From the critically-acclaimed author of Only Forward comes a delightful new tale about Hannah, a young girl living a mundane existence in California, who discovers that her grandfather has been friends with the Devil for the past 150 years . . . and now, they need her help.
***
[Imagine, if you will, a watchmaker's workshop]
***
(Harper Voyager, 1 June 2017, copy provided by the publisher via NetGalley and voluntarily reviewed)
***
***
I'm a huge fan of Michael Marshall Smith. I've read a lot of his stuff under his pseudonyms including Michael Smith and MM Smith. I prefer his crime fiction.
I thought Hannah Green and her Unfeasibly Mundane Existence was an amazing book, crazy, nonsensical at times and utterly delightful.
Although I started the book a few days ago, I didn't properly sit down until today and read it in one setting, unable to stop. I was completely addicted.
I loved everything about this book. The characters are fantastic, made of flesh and blood, adorable and sympathetic, even the Devil and the Imp. I loved Hannah the most. I love the way the book is narrated by an omnipotent third person, like the voice of God or something. I don't read this style very often and it works really well here.