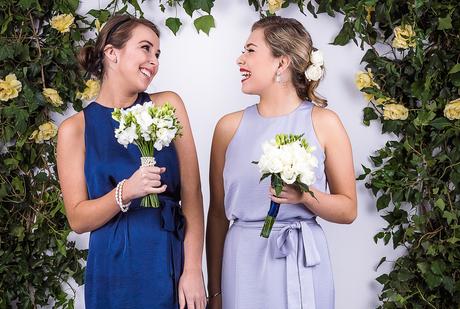 Hannah Claire is a boutique clothing and jewellery brand, who luckily for local brides, has now designed an occassional range including bridesmaids dresses! Handmade in NZ with a focus on simple styles that create flattering silhouettes, each style promises to be worn time and time again after the big day. I asked Hannah to tell us more about her range...
"The aesthetic of our occasional range targeting bridesmaids isn't the stereotypical bridesmaid dress. I have made a point to produce dresses that are suitable for bridesmaid dresses but fall within the range of occasional dresses. Simply because I want to provide our customers with value for money and offer them a dress that not only, would be perfect for the day but also you wouldn't think twice about wearing to a wedding as a guest or any other formal occasion.
Another main factor i was aware of was peoples varying budgets, therefore with this range i have decided to introduce varying price points in accordance to the material so each dress is available in either silk or polyester. There is also a wide range of colour choices and each styles can be moderated to meet the individuals taste as well as made to measure for an additional cost."
Photography OSWALD & PIP | Hair & Makeup Olympia from MYA MAKEUP | Models Bella Eaton & Sophie Whelans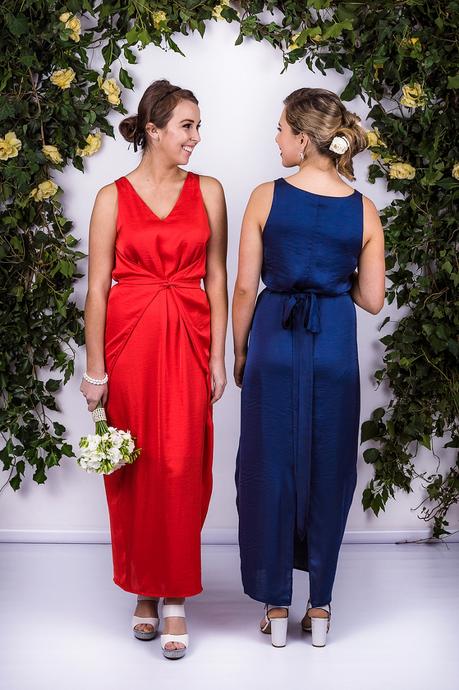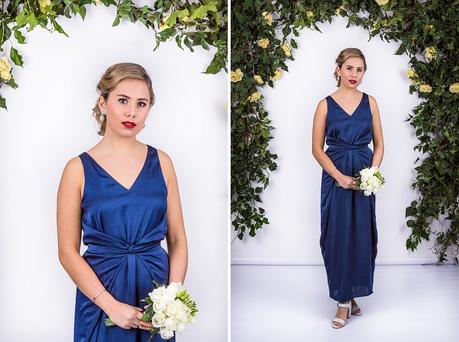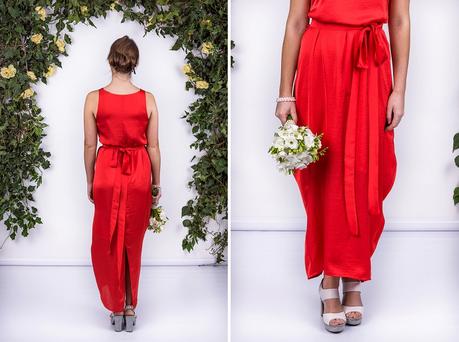 CONSTANCE DRESS
The constance dress takes a contemporary twist on a classic maxi, featuring wrap around ties that clinch in the waist, creating a flattering silhouette. this style is versatile in its ability to be worn in two different ways by wrapping the ties to the front or the back. Its simple silhouette and relaxed fit featuring a v- neck line and centre back split, makes this dress a perfect choice for bridesmaids overseas or those of you who have pregnant friends by your side on you big day.
From $295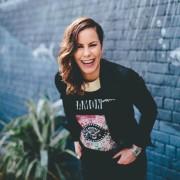 Founder and editor of P&L. Self-proclaimed shoe guru and lover of bogan chic (wtf!) Wife of a butcher, mother of 7 dogs and a cat. Bonkers.