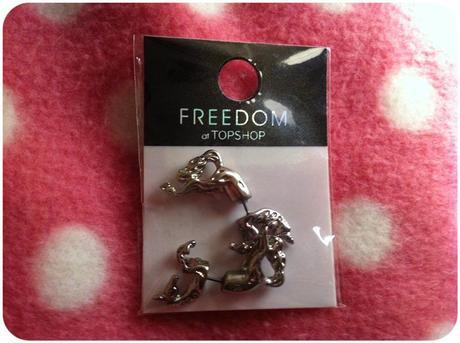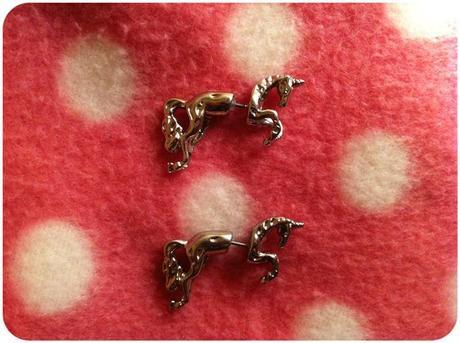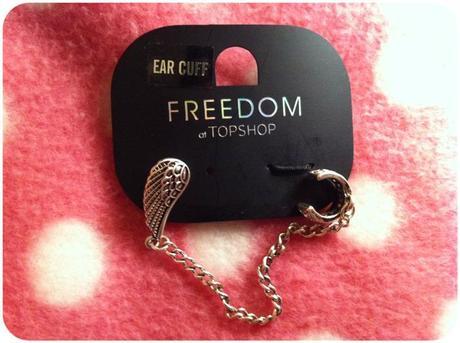 Recently I've been loving websites like Fashionology and ASOS for their range of silver and rock-chick-esque jewelry. It appears that gold is out and silver is in; so I went and gots myself some didn't I? Of course I did. However, because I am very impatient and simply refuse to pay P&P costs, I got mine from my local Topshop instead of the trendier, more stylish online retail store that is Fashionology. I was firstly drawn to these unicorn earrings because they look like a horse that is hopping through my ear lobes, then I discovered that they were in fact unicorns. It was too late; I'd purchased, worn and shown them off to everyone who would listen to me/look at my ears. I struck gold with the cuff earring, it was lying on a display table all alone and neglected, what a silly, naive customer; didn't they know that ear cuffs are good?
What jewelry has everyone been buying or wearing recently?
Happy Christmas Eve everyone! I got back from London yesterday and have started to feel all festive, better late than never! Hope you all have a wonderful evening tonight and a fabulous morning tomorrow! I look forward to all the festive Christmas day tweets!