Stories roll out thicker than any bail of hay, it is the way my brothers talk. They are story tellers. They are funny story tellers. Recalling days gone by with gusto, in utter detail and as time passes by the stories grow funnier. We live on their words, wishing that a story of us will be included in their repertoire. Though most their stories have to do with "boy talk", bull and beer. Young ears listen with eyes wide open, older ears shake their heads and somewhere in between young and old I listen wondering why I ever left such a delightful bunch of handsome guys.
A cat named Honda lives in the bar,
giving free hugs to anyone who picks him up.
A batman boy runs around reminding us the even though we think we are young, we are reminded that our days of staying in our childhood Halloween costumes have long gone.
How fortune we are that little Amaros are bringing up the the tail or tale of who we are.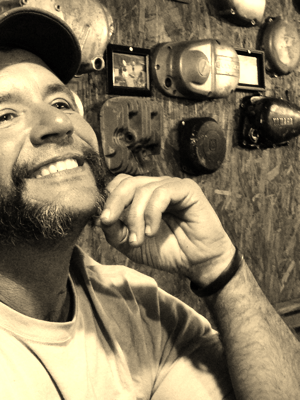 My brother Mark. Master storyteller.
If you ever need to laugh or pee your pants, come
listen to my brother Mark.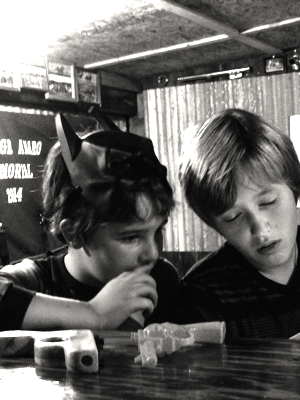 Listen to the undertones,
Caresse the feeling of what is being told,
Guard what is good for the future,
Heed the lesson at hand,
carry on.






Related Stories