Hand Marbled Paper - Starr Bookworks

"When we first began restoring books we were very disappointed in the marbled papers that were available on the market. We found them to be very brightly colored and not really desirable for achieving the look we felt was appropriate for books ranging from 100 to 300 years old.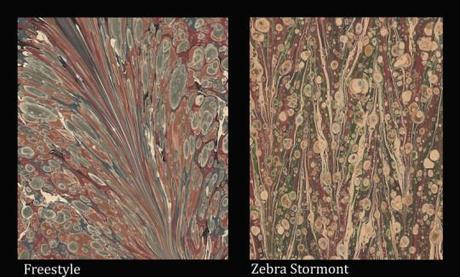 We began shortly after that to explore the option of marbling our own papers and soon discovered a new passion. What fun it is to create these wonderful papers. Each one is a little piece of art."