GHOSTS, GASLIGHT & GUINNESS
7.30 pm on Wednesdays from Holborn Tube
There's no need to book. A London Walk takes about two hours and costs £10 or £8 for concs. (kids under 15 accompanied by their parent[s] go free)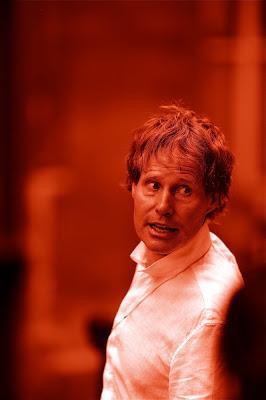 This is the most haunted city on earth: unutterably old, built over a fen of undisclosed horrors, believed to contain occult lines of geometry. A city where the very mist is like a sigh from a graveyard. Now I don't want to weird you out, but where we're going tonight time past and time present can fuse – especially when the daylight bleeds away. If in a dark window you see an even darker silhouette staring back, or if the branches of a tree suddenly shiver like a spider's web that's caught something, or if you follow a stranger into a graveyard (or a pub where everything isn't as it seems) – you could well be wayfaring to the rebecks of eternity. Fancy a pint?
The Ghosts, Gaslight & Guinness Walk takes place every Wednesday evening at 7.30 pm from Holborn Tube
Guided by Richard III
"When my great, great, great grandfather, John Johnson, was Lord Mayor of London in 1845, London was the largest city in the world...with nearly two million inhabitants but still no basic sanitation. I'd rather have lived 2,000 years ago in Londinium. At least they had baths!" 
Actor, London Walks guide and Daily Constitutional Associate Editor, Richard III.

A London Walk costs £10 – £8 concession. To join a London Walk, simply meet your guide at the designated tube station at the appointed time. Details of all London Walks can be found at

www.walks.com

.