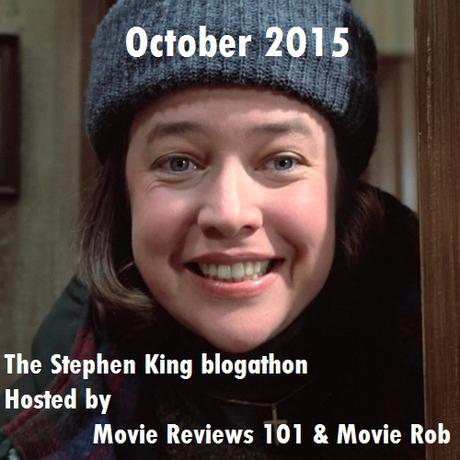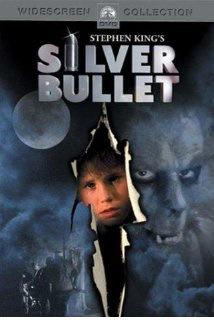 Director: Daniel Attias
Writer: Stephen King (Screenplay) Stephen King (Novel)
Starring: Gary Busey, Everett McGill, Corey Haim, Megan Follows, Robin Groves, Leon Russom, Terry O'Quinn
Plot: A werewolf terrorizes a small city where lives Marty Coslaw, – a paralytic boy – his uncle and his sister – the narrator of the story.
There may be spoilers the rest of the review
Verdict: Forgotten Werewolf Film
Story: Silver Bullet starts in a small town with narration explaining that we are going to learn about their long nightmare which started on a full moon. Tarker' Mill is the small town in question where our Jane Coslaw (Follows) live with her family as well a narrates the story. Jane lives with her little handicapped brother Marty (Haim) and there parents Nan (Groves) and Bob (Russom), Jane and Marty have your typical sibling rivalry that is really pushing Jane's patiences.
The town is under attacked from a werewolf but the residents are still trying to figure out what is going on. Marty looks up to his estranged drunk Uncle Red (Busey) who has been causing problems for years. When the body count continues to grow Marty teams up with sister Jane, Uncle Red and his new wheel chair the Silver Bullet to stop the werewolf terrorizing the town
Silver Bullet brings us into a classic werewolf tale but most importantly it enters into the idea of the town really not knowing what it is attacking people while we did. I liked how the film flowed with our leading character Marty learning the truth rather than it being a complete battle from start to finish, I also like how it was investigating who the werewolf was as many films don't touch that subject. I think this is one of the better forgotten werewolf films. (7/10)
Actor Review
Gary Busey: Uncle Red is considered a drunk by his family but is always looked up to by his nephew Marty. When the people of the town start getting picked off he works with Marty to figure out what is going on along with the newly created Silver Bullet. Gary gives a good performance in a role I don't think many other people could have play this well. (7/10)
Everett McGill: Reverend Lowe is the prim suspect in the werewolf case and ends up involved in a cat and mouse like style against Mary. Everett makes for a good villain creepy throughout. (7/10)
Corey Haim: Marty Coslaw is the handicapped boy who starts questioning what is going on in his town while everyone else is involved in a witch hunt Marty starts investigating the idea of a creature being responsible. Corey does a good job as the determined young boy in a different look for a leading role. (7/10)
Megan Follows: Jane Coslaw is our narrator who is recounting her story about what happened where she has to suffer dealing with her young brother who never gets blamed for anything. She does end up helping her brother investigate who the werewolf was. Megan does a solid job in this role. (6/10)
Support Cast: Silver Bullet has a typical supporting cast with the highlight being the Sheriff played by Terry O'Quinn from Lost fame.
Director Review: Daniel Attias – Daniel gives us a good werewolf film that could be in the league with the very best. (7/10)
Horror: Silver Bullet brings us a good horror element film with the added werewolf story. (8/10)
Mystery: Silver Bullet gives the town the mystery of what is going on while giving us the mystery of who is the werewolf. (8/10)
Thriller: Silver Bullet keeps us guessing on how it will end and has a couple of very suspense filled scene. (8/10)
Settings: Silver Bullet keeps the setting in a small town showing just how close the community is when they have to fight back. (9/10)
Special Effects: Silver Bullet has good special effects for the time showing that transformation scenes are important in the genre. (9/10)
Suggestion: Silver Bullet is one to watch, I think a lot of people might have missed this and could enjoy this. (Watch)
Best Part: The chase scene.
Worst Part: Showing the werewolf too early to the audience.
Action Scene Of The Film: Silver Bullet versus the car.
Believability: No (0/10)
Chances of Tears: No (0/10)
Chances of Sequel: No
Post Credits Scene: No
Oscar Chances: No
Budget: $7 Million
Runtime: 1 Hour 35 Minutes
Tagline: Part human. Part wolf. Total terror.
Overall: Good Werewolf film that many will have missed.
Rating