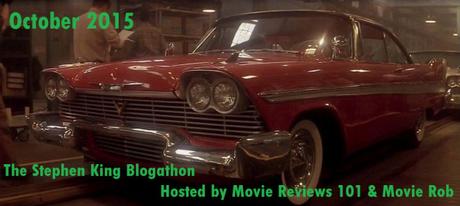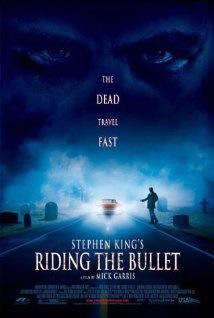 Director: Mick Garris
Writer: Mick Garris (Screenplay) Stephen King (Novel)
Starring: Jonathan Jackson, David Arquette, Cliff Robertson, Barbara Hershey, Erika Christensen, Barry W Levy
Plot: When a man finds out his mother is dying and tries to hitch-hike his way to the hospital, he is picked up by a stranger with a deadly secret.
There may be spoilers the rest of the review
Verdict: Unchallenging Horror
Story: Riding the Bullet starts by showing our main character Alan growing up with his mother Jean (Hershey). With the credits over we meet art student Alan (Jackson) who has a fascination with death whose girlfriend Jessica (Christensen) is leaving him. This leads to a failed suicide attempt even though it was only a prank to throw a surprise birthday party.
Even though Jessica still leaves Alan she leave him with two tickets to Toronto rock concert to see John Lennon's band but due to Alan's mother having a stroke he has to return home to be with her. Alan has to hitch-hike back home where he relives moments of his childhood while being tested by the crazed George Staub (Arquette) who makes him pick his own life or his mother's life.
Riding the Bullet plays out that a trip down memory lane with elements of horror while giving our character a real trip. The mix of flash backs works well but the needless false awakens get boring quickly because you give up caring about whether they will be shocking or not. I also feel this film never captures the full effects of horror leaving us stuck in the middle of genres and not sure if it will be a growing up film or a horror film. (5/10)
Actor Review
Jonathan Jackson: Alan Parker is the art student that hitch-hike homes to see his sick mother only to find himself facing up to his own demons as well as being tested by the ghost of a victim on of the road he is traveling along. Jonathan does a solid job in the role. (6/10)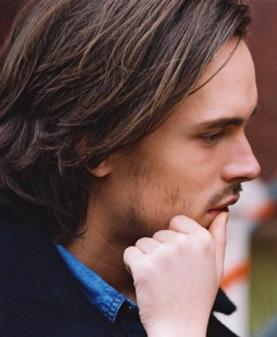 David Arquette: George Staub starts off as a help driving picking up Alan but it soon becomes clear that he is in fact dead and haunting the road looking to collect souls and this time he puts Alan in the impossible position of having to pick himself or his mother. If anyone can play crazy it would be David and he does a god job in the role. (7/10)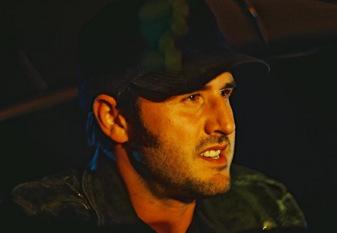 Support Cast: Riding the Bullet has a supporting cast that includes the people Alan meet on his journey as well as the friends from college, they all effects the thinking of Alan as the film unfolds.
Director Review: Mick Garris – Mick is often the go to guy for Stephen King adaptation but I do feel this one is one of his weaker efforts. (6/10)
Horror: Riding the Bullet doesn't reach the horror levels you would like to think it could have. (5/10)
Thriller: Riding the Bullet doesn't really make you want know what happens and doesn't pull you to the edge of your seat. (4/10)
Settings: Riding the Bullet keeps most of the settings along one road as Alan tries to find his way home. (7/10)
Suggestion: Riding the Bullet is one for the King fans to enjoy otherwise it could be one you miss. (King Fans Watch)
Best Part: David Arquette really stands out.
Worst Part: Too many dream sequences.
Scariest Scene: Under the hat
Believability: No (0/10)
Chances of Tears: No (0/10)
Chances of Sequel: No
Post Credits Scene: No
Oscar Chances: No
Budget: $5 Million
Runtime: 1 Hour 38 Minutes
Tagline: The dead travel fast
Overall: Road Trip with hallucination
Rating