DC Editor Adam writes
Halloween is coming and I'm a bit of a fan.
Throughout October I'm going to be sharing a few Halloween posts to accompany my ghost- and horror-themed tours over the season.
Today's post takes us way to the north of London, to Whitby - scene of Dracula's dramatic entrance to this country, and home to one of the MOST ENJOYABLE ghost walks that I have ever attended.
There are a number of ghost walks available in Whitby – but the fella who led our tour seems to have no internet presence or online booking facility at all! (Maybe he actually IS A GHOST?) If you are lucky enough to catch him, if his tours are still on the go, you'll spend the evening in the company of a master storyteller…
The North Yorkshire seaside town of Whitby is famed as the place where Count Dracula enters this country in Bram Stoker's famous novel. 
The ruined Abbey is suitably spooky and it's a popular destination for Goths and Dracula fans from all over the world.
Naturally hopes were high for our ghost tour… and we were NOT disappointed.
Our walking tour was proper old school - no website, no booking, no Twitter, no nothing. Just turn up by the sign in the market square and away we go…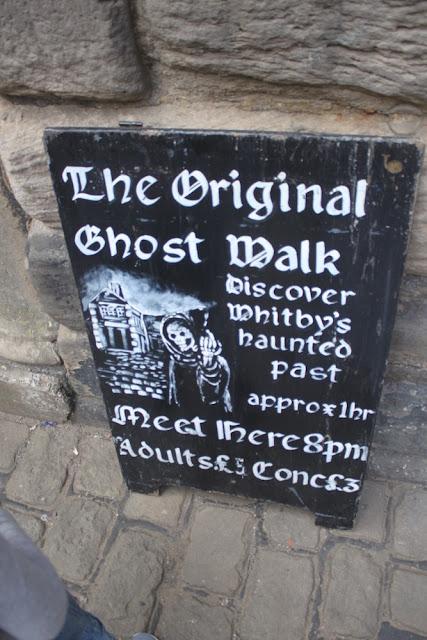 Our guide appeared as if from nowhere and with no formal introduction he whisked us away on a spooky, family-friendly and totally unforgettable trip around the hidden alleyways of Whitby…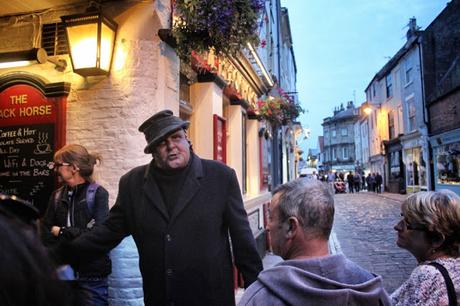 Ghosts, Dracula, history and PLENTY of gory bits. No frills, just great story telling and a warm Yorkshire welcome.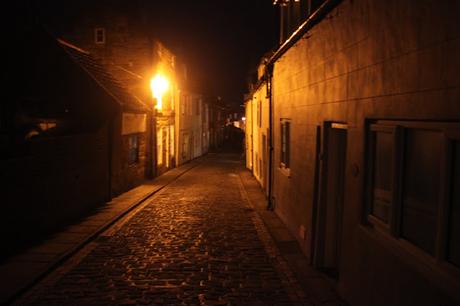 Look for the sign in Shambles Market Place, Whitby for dates & times and off you go.

Find Whitby here…

And Shambles Market Place here…
Whitby Abbey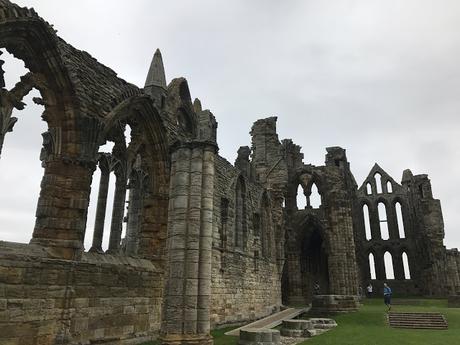 Whitby Abbey is well worth the entry fee – £9.80 for adults, £5.90 for kids. 
And there's a bonus… w
ith a 199-step climb to the Abbey, there are dramatic views from the top.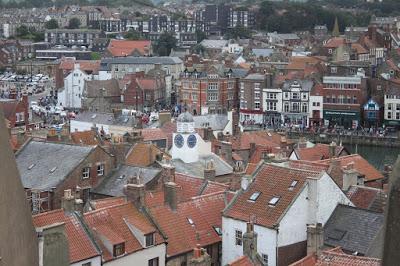 Time-saving Tip:
Take water or a snack as the Abbey House Tea Rooms on site take a long time to get you through the long line at the self-service counter (we visited twice and it was the same both days).
The self-guided tour is detailed & entertaining. 
The ruined Abbey inspired Bram Stoker to write Dracula and that aspect of its history is explored really well but the audio guide goes WAY beyond that famous aspect of the Abbey's recent history.
The tour, the visitor center and the photo ops presented kept three of us (two adults and a ten year-old) engaged for a whole morning.
There are events for families all through October. Visit the website here: 
https://www.english-heritage.org.uk/visit/places/whitby-abbey/
I can also recommend the chocolate coffins from Justin's sweetie shop near the market square…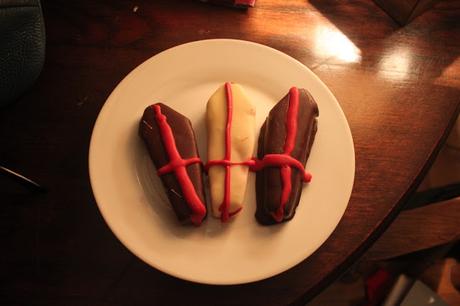 And the antique shops do a nice line on practical souvenirs, too…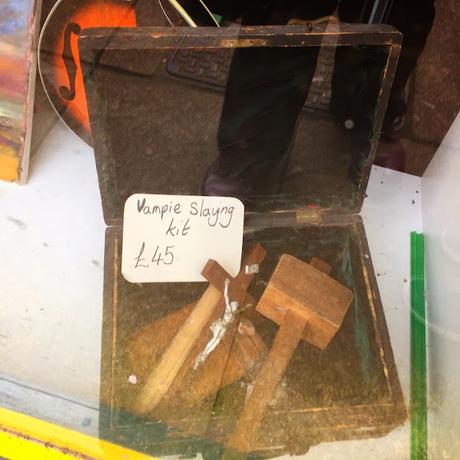 Getting there…
We went by train from London King's Cross, changing at York
For York trains visit LNER's website: www.lner.co.uk/
For Whitby trains visit Northern Railway: www.northernrailway.co.uk/trains/york-to-whitby
The local tourist board website is www.visitwhitby.com/

Join me on the London Horror Story Tour here in London this October. I'm leading the tour on Tuesdays 8th, 15th, 22nd & 29th October & Saturdays 12th, 19th & 26th October. Book here…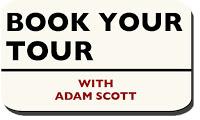 Keep In Touch…