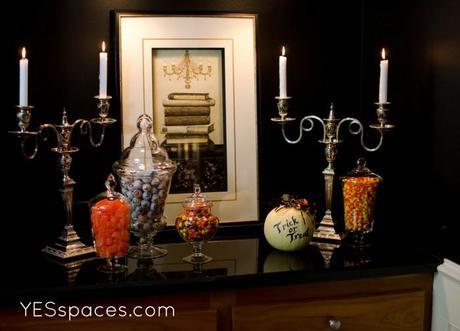 When I saw this dramatic black dining room in a client's home I could not resist creating a fun Halloween vignette. I simply collected items from around the house, filled the glass jars with bright Halloween candy, and lit the candles to let them drip ( let them burn down even more and they will be creepier). Remember when you are decorating for the holidays to look at your artwork, this print was on another wall and a family photo was in this nook, I switched them to complete the look.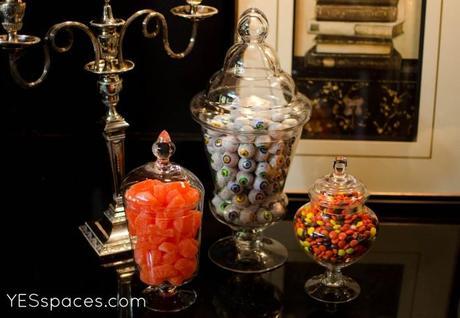 Only at Halloween can you find eyeball candy! If you don't want to tempt kids with candy you could use mini pumpkins in one, yogurt pretzels or raisins in another and maybe nuts in the third, whatever works for your family. I got to leave all this candy behind so it's cute but I'm not tempted!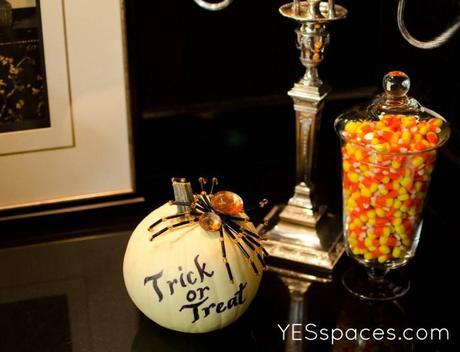 I loved this little ghost pumpkin and dressed it up by simply writing on it with a black sharpie and then happened to spot a great spider hair clip and knew I had the perfect final touch! It's amazing what you can find around your own home if you go on a treasure hunt.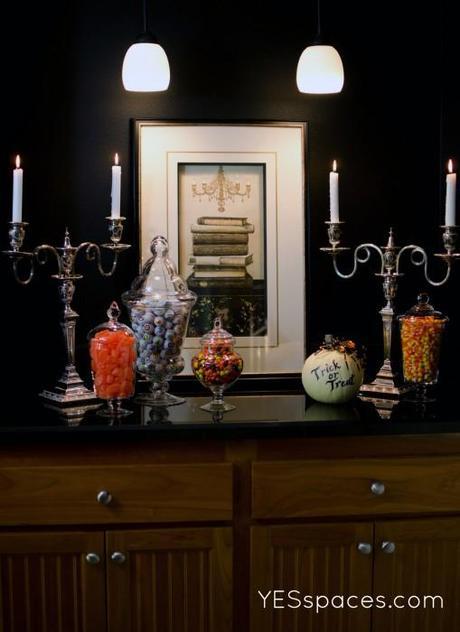 Happy Halloween!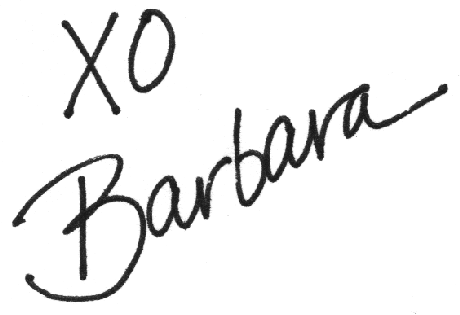 If you want a beautiful home for the holidays or every day contact YES Spaces today! I would love to talk to you about your family and your space!
Visit our YES Spaces DIY channel to see videos of other family friendly projects!
Connect with us on Facebook for the "How To" behind some of today's most popular design ideas!
View our Pinterest Boards for my curated design inspiration!