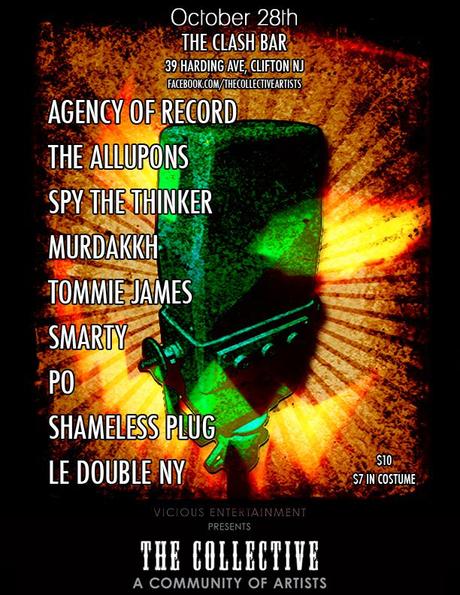 HALLOWEEN SHOW discounted entry with costume! The Collective is back for the first time since the summer with the craziest mix of horrifying rock, reanimated rap and monsterous rnb.
$10 at door, $7 with costume
Clash Bar
39 Harding Ave
Clifton, NJ
21+
Agency of Record
Spy the Thinker
The Allupons
Murdakkh
Tommie James
Smarty and PO
Shameless Plug
LE Double NY

This is some footage of the collective and some of the acts on the card.
Agency of Record 
LE DOUBLE NY 
Murdakkh