No, Halloween is definitely a couple months away still, but of course you have noticed that many stores have started to put out the Halloween stuff already.  I'm always happy to see it though, even if it is only August.   I have some nice Halloween finishes to show you, both new and old.
This is Diane's great finish of my Fall Tree.  I love the pink trim and the pom-pom bow topper!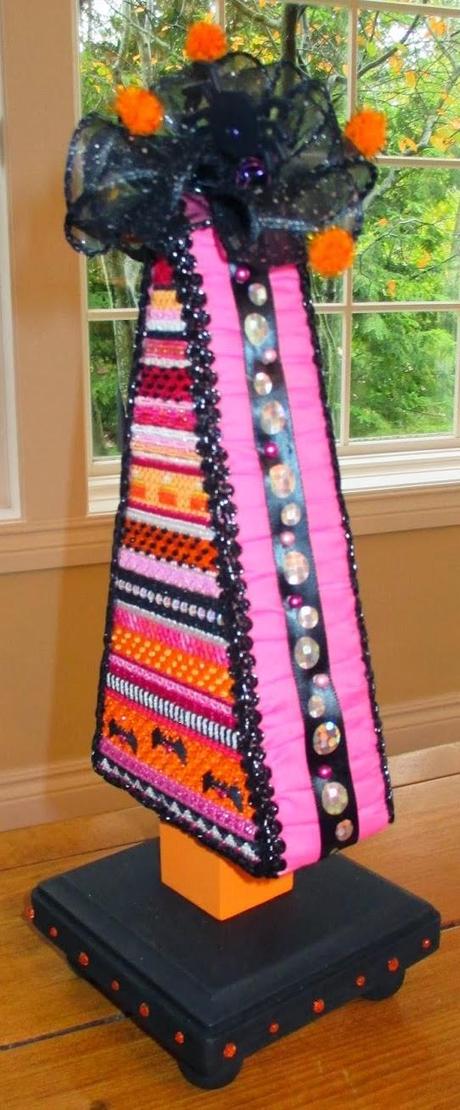 Courtesy of Needlepoint.com in Raleigh, NC is this oldie but a goodie, my Halloween Sampler finished as a cute pillow: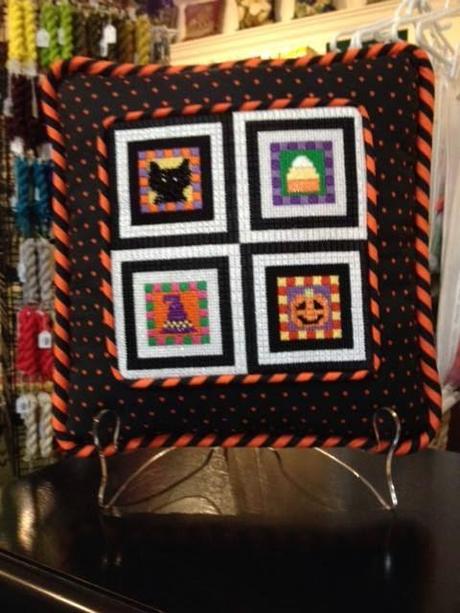 Elizabeth just recently finished two more of my Vintage Halloween Pails, they look great and she's gotten them back just in time for Trick or Treating!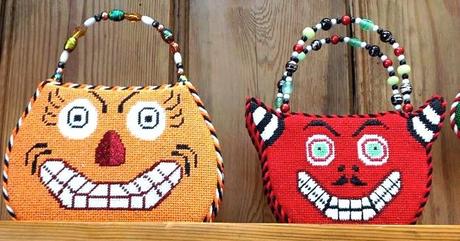 Linda at Split the Needles blog did an amazing job on my Monster Mash cone and her finisher really went to town with the embellishments-- love it!!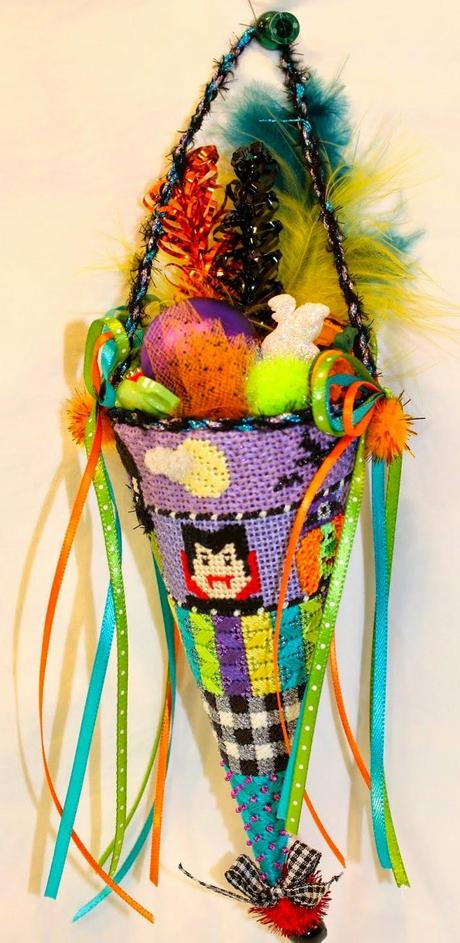 Suzy has done a fabulous job stitching her Monster Mash cone too, but will it come back from the finisher in time for Halloween?  Maybe, but in the meantime, we can get a really good look at her very creative stitches: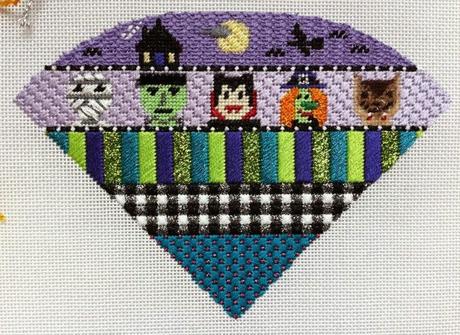 See you next time with even more Halloween treats!