Can't say fairer than this Halloween special offer: Chipotle will sell you a burrito for £2 today if you turn up to one of their restaurants in fancy dress!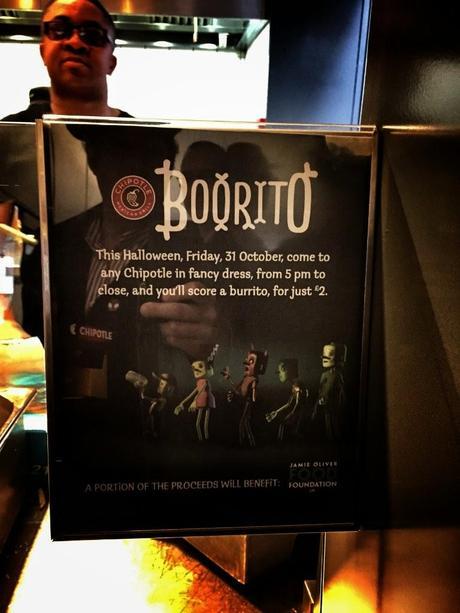 Visit the Chipotle website here: 
www.chipotle.co.uk
WE'VE GOT 4 GHOSTS WALKS GOING OUT TONIGHT FOR HALLOWEEN! HERE'S THE FULL BLOODY SCHEDULE:
The Ghostly Old City on Halloween goes at 7.00pm from St. Paul's Tube, exit 2
The Halloween West End Ghost Walk goes at 7.30 pm from Embankment Tube
Haunted London on Halloween goes at 7.30 pm from Monument Tube, the Fish Street Hill exit
Ghosts, Gaslight & Guinness on Halloween goes at 8 pm from Holborn Tube
A London Walk costs £9 – £7 concession. To join a London Walk, simply meet your guide at the designated tube station at the appointed time. Details of all London Walks can be found at
www.walks.com
.