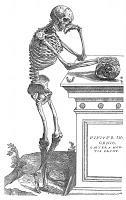 This from the vaults, an email, from a 

London Walker

 in Phoenix, Arizona…
"Dear 

London Walks

,
Was in London last month and went on your Halloween ghost walk. At one point we went past an old doorway that had a battered old brass sign. I took a snapshot of it. Of course it was dark and I'm no photographer so all I got was a black nothing.
Well I thought all I got was a black nothing.
The other night my husband was clicking through our London photos. He said, 'Jeez. Look at this…'
He was talking about the dud doorway photo. I couldn't see anything - until he blasted up the levels or whatever it is on photoshop. Anyways, you can see for yourself. Dunno what to think. You cud say I'm a little bit creeped out. Because I was right in front of that doorway - and there was nothing there when I took the photo.
Sincerely,
Shirley Vespermann"
The pics are below. What do you think? Genuine paranormal activity on the Ghosts of the Old City Walk?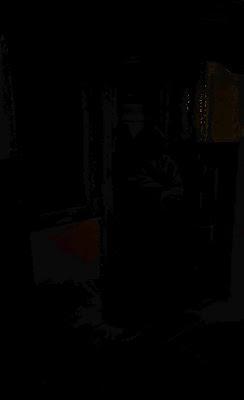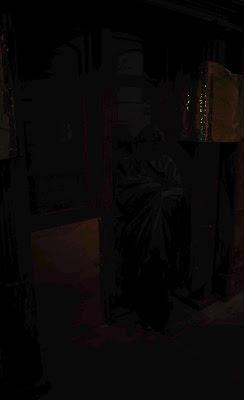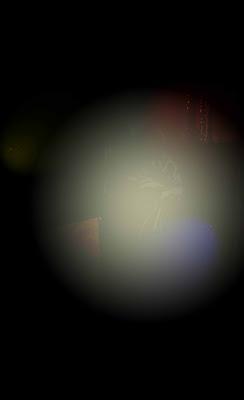 WE'VE GOT 4 GHOSTS WALKS GOING OUT TONIGHT FOR HALLOWEEN! HERE'S THE FULL BLOODY SCHEDULE:
The Ghostly Old City on Halloween goes at 7.00pm from St. Paul's Tube, exit 2
The Halloween West End Ghost Walk goes at 7.30 pm from Embankment Tube
Haunted London on Halloween goes at 7.30 pm from Monument Tube, the Fish Street Hill exit
Ghosts, Gaslight & Guinness on Halloween goes at 8 pm from Holborn Tube
A London Walk costs £9 – £7 concession. To join a London Walk, simply meet your guide at the designated tube station at the appointed time. Details of all London Walks can be found at
www.walks.com
.