Even the Rock'n'Roll guys are getting into the Halloween spirit with this macabre list of London Rock'n'Roll deaths…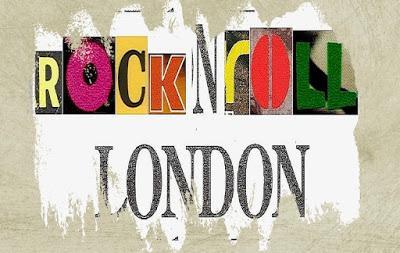 1. Joe Meek
Legendary independent record producer and composer of Telstar (pictured) who worked out of his flat on the Holloway Road… which is where he shot his landlady before, in that most chilling of news clichés, turning the gun on himself in February 1967.
2. Jimi Hendrix
Lived (and died) in London. In Brook Street, Mayfair his Blue Plaque is slap-bang next to that of George Friedrich Handel.
3. Brian Epstein
"Beatle Making Prince of Pop Dead at 37" ran the Daily Express headline in August 1967. The coroner recorded a verdict of "death by accidental overdose"… although some would have us believe there was more to his death than meets the eye. Ask London Walks Beatle expert Richard what he thinks about it all on one of hisBeatles London Walks.
4. Bon Scott
The AC/DC frontman was found dead in a car having succumbed to hypothermia following a night of heavy drinking in the very un-rock'n'roll surroundings of Underhill Road, East Dulwich.
5. Marc Bolan
Died in a car crash in Barnes, 16th September 1977
WE'VE GOT 4 GHOSTS WALKS GOING OUT TONIGHT FOR HALLOWEEN! HERE'S THE FULL BLOODY SCHEDULE:


The Ghostly Old City on Halloween goes at 7.00pm from St. Paul's Tube, exit 2
The Halloween West End Ghost Walk goes at 7.30 pm from Embankment Tube
Haunted London on Halloween goes at 7.30 pm from Monument Tube, the Fish Street Hill exit
Ghosts, Gaslight & Guinness on Halloween goes at 8 pm from Holborn Tube
The Rock'n'Roll London Walk takes place this afternoon – and every Friday afternoon – at 2:00pm meeting at Tottenham Court Road Station.


A London Walk costs £9 – £7 concession. To join a London Walk, simply meet your guide at the designated tube station at the appointed time. Details of all London Walks can be found at

www.walks.com

.