Spring is prime gift-giving season (Easter, Mother's Day, Father's Day, Graduation) and Hallmark is one-stop shopping for both useful and keepsake gifts.
When my latest Hallmark Ambassador box arrived on the doorstep (Maggie was very proud of herself for spotting the delivery truck and dragging the box in herself) I found tons of great goodies, including:
Thumpin' Thumper ($14.95 with three card purchase, reg. $24.95)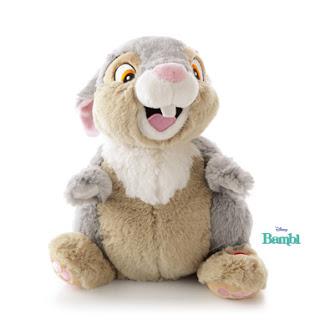 When Maggie was a baby, we used to call her "Thumper" because of the noises she made in her crib every morning. I wouldn't be surprised if the Easter Bunny left her something just like this: a plush toy who thumps and says three different greetings.
Mason Interactive Story Buddy and Interactive Storybook ($34.95)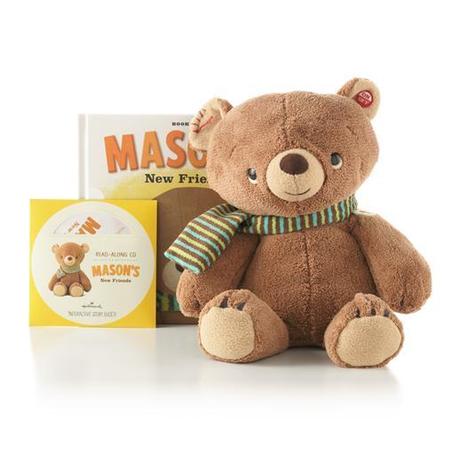 I'm a longtime fan of Hallmark's Interactive Story Buddies. When you read the books aloud, the animals respond to certain phrases and make comments. This one also comes with a read-along audio CD and free access to digital storytime. You can also purchase other Mason storybooks for $9.95 each. (There's a new female Story Buddy too - Posey the cat.)
While the Squawkin' Egg Droppin' Hen arrived with last year's collection, she's still a favorite at our house, and was the first fought-over item when I brought the Easter decorations out this year ($15.95 with three card purchase, reg. $30.95):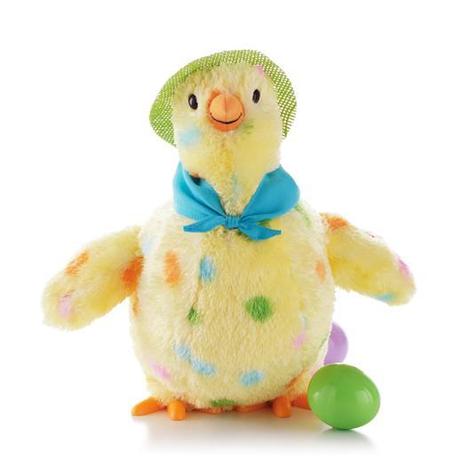 Magic Prints ($4.99 - $24.95)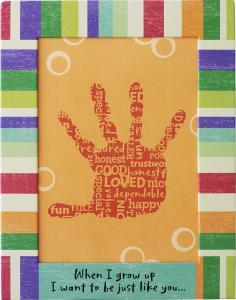 Available in a range of formats, these personalized gifts come with Mess-Free (safe, nontoxic and easy to clean) Crayola Magic Solution which reveals handprints or footprints from children or pets.
My final fave item:
Pics 'N' Props For Mom, Grandma, Dad and Graduation ($24.95, special price $16.95 - $19.95)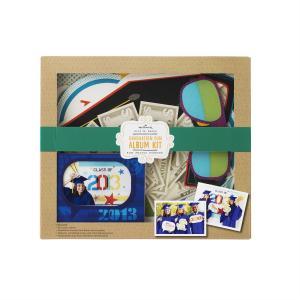 These kits come with special themed props (e.g. signs to hold up in photos) and a frame or album to store the memories. I know an upcoming graduate who will love to make use of the Graduation kit I received.
Other Spring items include mugs, stationery...and of course, cards!
Disclosure: I received some of the above-named items for review purposes. Opinions are, as always, my own.