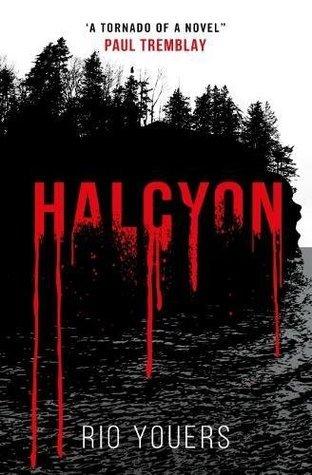 HALCYON is the answer for all Americans who want to escape, but paradise isn't what it seems.
A beautiful island in the middle of Lake Ontario―a self-sustaining community made up of people who want to live without fear, crime, or greed. Halcyon is run by Valerie Kemp, aka Mother Moon, benevolent and altruistic on the outside, but hiding an unimaginable darkness inside. She has dedicated her life to the pursuit of Glam Moon, a place of eternal beauty and healing. And she believes the pathway there can only be found at the end of pleasure.
On the heels of tragedy, Martin Lovegrove moves his family to Halcyon. A couple of months, he tells himself, to retreat from the chaos and grind. He soon begins to suspect there is something beneath Halcyon's perfect veneer and sets out to discover the truth―however terrible it might be―behind the island and its mysterious founder, Mother Moon.
***
[She saw the man with no hands first]
***
(Titan Books, 23 October 2018, ebook, 384 pages, copy from the publisher and voluntarily reviewed, blog tour 7 November)
***
***
This is my first time reading the author.
I really, really, totally and completely loved this book. It's one of the most intense books I've read in ages. I had to put the book aside at times when it got a bit too intense. The book took ages to get going and a lot of time is spent getting to know Martin and his family before tragic events take place that lead to them crossing paths with Mother Moon. This was worthwhile because I really got to know Martin and his family and got invested in them which made the tragic events through the rest of the book all the more upsetting. Halcyon is a very dark book at times especially in the last few chapters when Martin finds out Mother Moon's terrible secrets and the danger his daughters are really in. My heart was in my throat at the end and I almost couldn't bear to keep reading.