Cast
Edna Turnblad – Matt Rixon
Wilbur Turnblad – Norman Pace
Mortormouth Maybelle – Brenda Edwards
Velma Von Tussle – Gina Murray
Tracy Turnblad – Rebecca Mendoza
Corny Collins – Jon Tsouras
Seaweed – Layton Williams
Link Larkin – Edward Chitticks
Amber Von Tussle – Aimee Moore
Penny Pingleton – Annalise Liard-Bailey
Venue: Sunderland Empire
Date: Friday 29th October 2017
Running Time: 2 hours 30 mins (including interval)
I had never actually seen this show on stage before but really pleased that has now changed. This is a very good musical, it has some fantastic songs and it really is such a fun night at the Theatre. Especially considering the story hits some very difficult subjects, with racism and bullying. But how one person really can start to make a change for the better.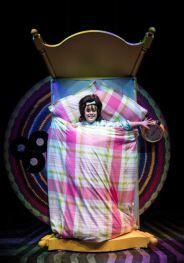 That person being Tracy Turnblad who does not want to let her appearance make any difference on how she lives her life, something her mother Edna had done over the years not even leaving the house for a very long time. Tracy has a dream though, she loves dancing and wants nothing more than to be on the Corny Collins show and meet Link Larkin. Supporting by her best friend Penny Pingleton who has the worst possible mother not letting her do anything at all, even taking extreme measures tying her to the bed at one point. Tracy cannot stay out of trouble and ending up in detention and meeting Seaweed really does change everything, as she wants to make every day negro day on the Corny Collins show.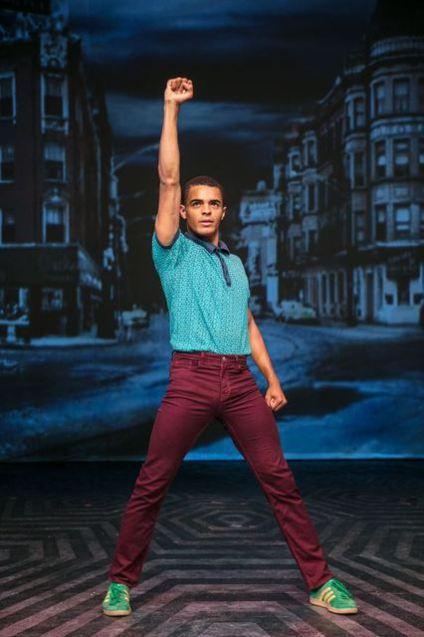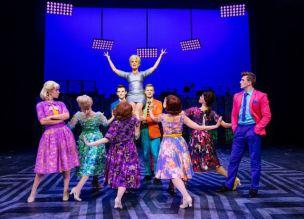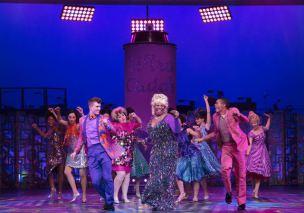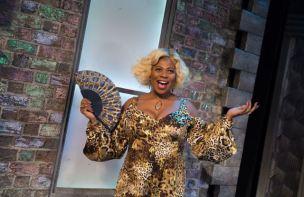 The musical numbers all have plenty going for them with some very impressive routines put together with plenty of color. Trying to figure out my favorite song wasn't really very difficult and it had to be 'You're Timeless to Me' which is just hilarious with Edna and Wilbur, honestly it really is just brilliant. Not really sure if it is many people's favorite song from this show though? Obviously it has a tremendous opening number with 'Good Morning Baltimore' and I really enjoyed the way they did 'Mama, I'm a Big Girl Now' which was very impressive.
Performance wise Brenda Edwards was the standout with her incredible voice, this is the third show I have now seen her in Chicago and We Will Rock You being the other two and she has blown me away each time. Matt Rixon was just brilliant as Edna as well, honestly you cannot help but smile every single time he is on stage! Layton Williams and Rebecca Mendoza were very impressive as Seaweed and Tracy showing such talent! Along with Annalise Liard-Bailey as Penny, they all worked so well with each other impressive performances.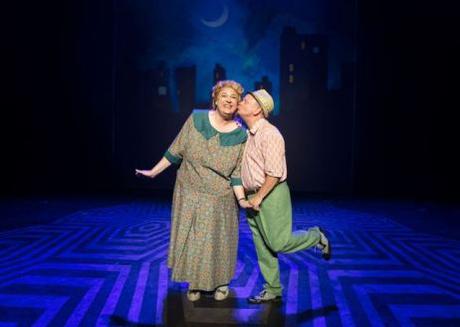 Timeless to Me!
Which leads back to having to talk about 'You're Timeless to Me' again honestly, it really was just a fantastic part of the show. I remember loving it in the film and Live TV version of the musical as well, but on stage it is even more special. Heartwarming and very amusing at the same time. Although I am sure it got the best reception for the audience on the night with the clapping and cheering throughout.
So overall, this is a very watchable and nice musical which tackles some tough issues that were still going on in America in the 60s and it does make you realize just how much of a difference one person can make. Combining that with very catchy songs and good dancing makes for a very good show at the Theatre.
Hairspray is on tour in the UK until May 2018, check out where you can see it here.
Advertisements