As you know from a
previous post
, I got a haircut I didn't expect or necessarily like. It has been a learning experience since then, trying out new products, tools, and methods to style the new 'do. One of the biggest changes is I now have thick blunt bangs. With naturally wavy hair, it's not easy to keep the bangs looking great. So when
BlogHer
asked me if I wanted to choose a video from their extensive
BlogHerTV
collection and recreate one of their beauty or hair tutorials, I was thrilled. Even more thrilled when I found this video on
how to style blunt bangs
from Lorenzo of the Warren-Tricomi salon in Los Angeles.
The video instructs that to get great blunt bangs, dry bangs in a sweeping back and forth motion with a paddle brush. This was actually how I was drying my bangs before, but thanks to the video I have added flat ironing with a fine-toothed comb and a fine mist of hair spray to set. Amazing how these added details really improved the look of my blunt bangs, and also kept them looking good for a longer period of time!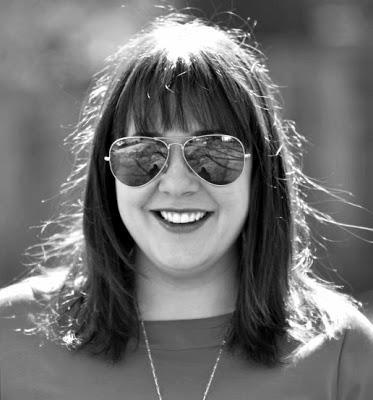 If you too are rocking the blunt bangs, I encourage you to check out the video above to get some useful styling tips. And don't forget to enter the contest for a chance to win $100!
Sweepstakes Rules
|
BlogHer Prizes & Promotions

Follow Me on Bloglovin | Twitter | Facebook | Instagram