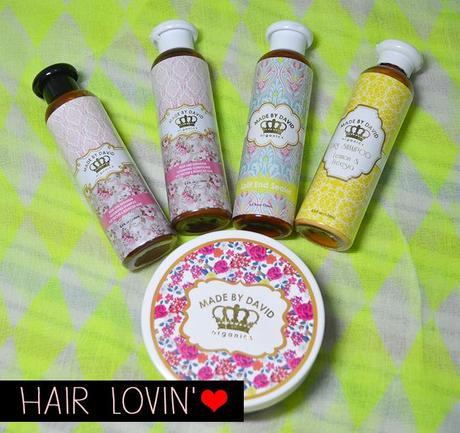 I recently had my hair rebonded and I prepared myself for dry, brittle hair days to come. Ever since god knows when I've always resorted to hair rebonding to tame my kinky hair. But I know that the trade off would be very dry hair after the treatment. I'm a big fan of TRESemme thermal hair mask cos that thing really works; I think I consumed more than 10 tubs already in a span of a few months! If you remember, I had my hair permed and I also colored it in the past. Yes, I know, I do a lot of damage to my poor hair. No wonder it's screaming for help already! I wanted to try other brands, particularly those that are natural or organic. My hair would no doubt be grateful if I don't subject it to any more harmful ingredients. Then I learned about this local brand called Made by David Organics. Without hesitation I ordered right away. And today I got my package from Taste Central. Yay! Excited to share with you all what I got! 
Rose and Geranium Volumizing Shampoo (For thicker and bouncier hair) - it claims to be 100% natural with absolutely no parabens!
Rose and Geranium Volumizing Conditioner (For thicker and bouncier hair) - this is the partner of the first one. I smelled them both and although I'm not a big fan of rose-y scent, I think I can live with it. 
Split End Sealer - I know I'll be needing this in my life! Let's see if this thing works, will update you!
Dry Shampoo (Lemon and Freesia) - among all products I bought, this is the most I'm excited about! This is the first dry shampoo that I'll ever try. Now I can skip washing my hair on some days and just sprinkle it with this, hehe *tamad much* but hey, washing hair every day could actually do damage to your hair as it strips off natural oils! 
Happy Hair Honey Deep Conditioner - To be honest, I don't like the smell of this! Ugh. And the consistency is a bit on the runny side. But let's see, maybe this is the answer to all my hair woes or something!  
I actually searched the internet what are the common ingredients to look out for in buying hair products. (Luckily, Made by David Organics mostly have the good stuff on their ingredients list). Here's what I discovered. 
Avocado oil, argan oil and olive oil are all good for moisturizing dry and brittle hair. 

Choose a deep conditioner which contains the following: Glycerin, Glyceryl stearate, Propylene glycol, Sodium lactate, Sodium PCA.

Fatty alcohols also known as "oily" condition your locks. The good alcohols include Cetearyl alcohol, Cetyl alcohol and Stearyl alcohol. 

To make it easier for you to remember the bad alcohols that will dry your hair, they have "prop" attached to their names — Isopropyl alcohol, Propanol, Propyl alcohol, etc.

Skip the fragrance cos it will probably only worsen dry hair.
To end this lengthy post, of course, the ever mandatory selfie after a new 'do! Some said I look younger with shorter hair, some told me I look more mature. Most were shocked by my sudden change of hairstyle! HA! I guess I was just too heartbroken I needed a change. I know I don't share my personal life much on this blog or anywhere else (and even past romances cos I have strict parents so I don't really want them to find out), and actually only a few souls know that I was seeing this guy for months now. But things got really complicated… and sigh… at least I have better hair now! That's the important thing, right?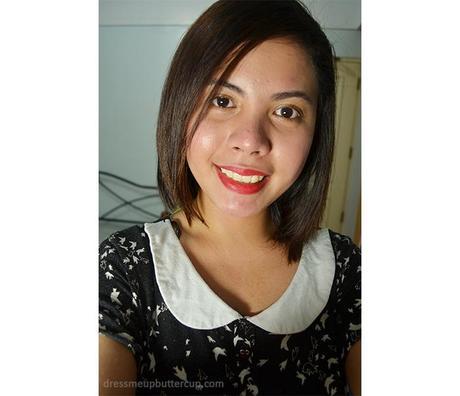 I can't stop touching my hair, forrealz! It hasn't been this smooth and manageable since forever! Do you like it or like it? Haha! Oh, and please share in the comments section your most trusted hair products! I want to know!