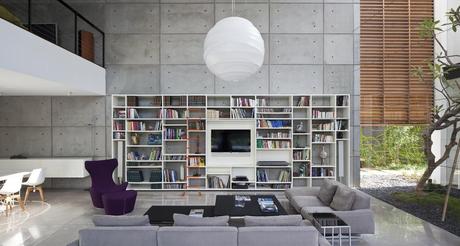 The project emphasizes and sharpens the differences between apparently similar design styles of contemporary minimalism influenced by Japan and the austere moderation of the modernism that characterized the end of the 1950′s. Both of these paradigms translate into a way of life, to the Israeli environment and climate. The sophistication and the minimalism that existed at the heyday of the Bauhaus period have been translated, in this latest reincarnation, into a spacial purity and prestigious restraint. In his design, the architect has expressed his own, localized interpretation for free planning in which there is a spacial continuity achieved through light, appearance and movement and the placement of secondary spaces around one, large and open central space. The architect has succeeded in creating the experience of continuous, intimate and defined spaces with different levels of symbiotic, mutual interaction with the central space and yet without detracting from the overall understanding of the structure. Despite the intensification of the residences central space which finds expression in a double sized open space reaching the entire height of the building with one completely transparent façade facing the direction of the courtyard, through the use of controlled and restrained formality and the use of materials with no external facings, the designer has succeeded in showing his belief that it is possible to create a residential space of quality and timelessness.
Contemporary Bauhaus on the Carmel
Plot size: 1000 square meters
House area: 550 square meters
Planning and construction: 2008 – 2011
Design: Pitsou Kedem – Architects
Design team: Pitsou Kedem, Irene Goldberg, Hagar Tzvi.
Photographer : Amit Geron







 Related Projects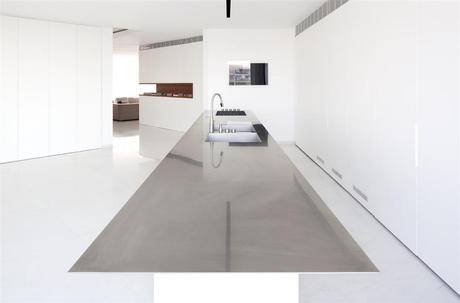 Tel Aviv Pentahouse 2 by Pitsou Kedem
Pavilion 2012 by pitsou kedem architects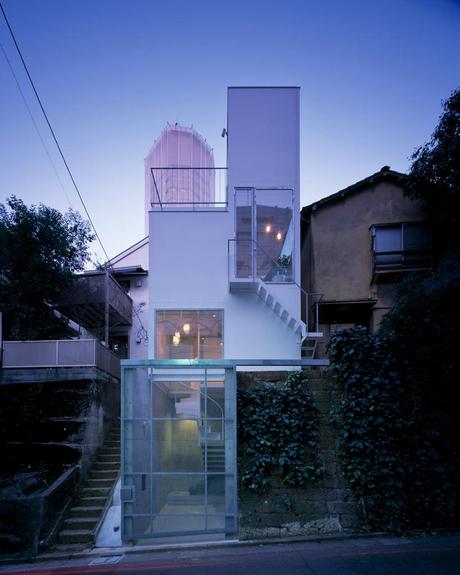 43base by Miurashin architect + associates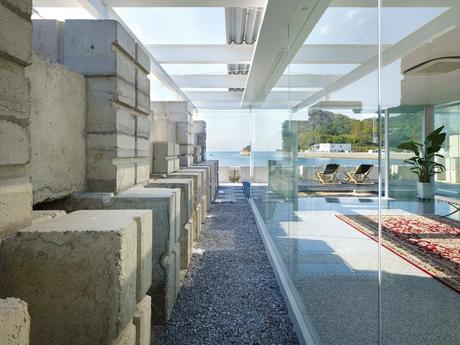 Glass house for diver
prev
next
Related Posts Slider