Business needs have changed. Hadoop fits well to cater
Hadoop has challenged the standard platforms to handle Big Data
Hadoop's versatility and capacity to handle big data has made it first choice
Apache Hadoop has been a revolution. It goes with the story of egg and chicken. Who came first? Was it the big data that emerged first or was it Hadoop from Apache that was introduced in the market. And then after the launch of Apache Hadoop, technology and business people started thinking about managing and handling huge data in a simplified and secure manner. It is like Amitabh Bachchan joining Bollywood and then every director and producer getting stories that matched his style and fantastico style. That is what has happened with Hadoop. It has become a fantastico platform for large businesses and their requirements to cater to the needs of managing big data. I like to call it fantastico Hadoop.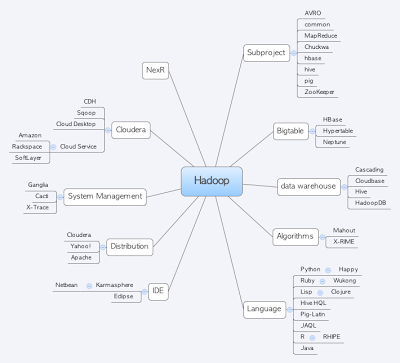 Photo credit: Régis Gaidot via Visualhunt.com / CC BY-NC
For almost later half of the last decade, Hadoop has gained a huge momentum. Business Analytics, Big Data and Apache Hadoop have become synonyms. Hadoop has shown its strength and capabilities in handling voluminous data in a cool and hassle free manner. It has capabilities to cater to any kind of diverse business data churning requirements. This data can be of any size. The only condition is that it has to be huge data. The larger the data is the more is the comfort for Hadoop to manage it. This huge sized business data definitely is bound to have multiple resources. It could be from cloud servers, social media, business apps, and databases of various stakeholders like vendors, suppliers, customers etc. This could be a combine of structured and unstructured data. That is where Hadoop comes into the picture. It is fantastico enough to manage all resources and analytics need to cater to a business in a meaningful and comfortable manner. The businesses have evaluated and understood well the versatility of Apache Hadoop in managing multisource data and producing fruitful results at a high speed. That way Hadoop has proved its value to large sized businesses especially those in media, streaming and similar kind of needs.

Photo credit: IntelFreePress via Visualhunt.com / CC BY-SA
Hadoop is the most promising platform for managing large sized voluminous data. The world is moving towards big data and smart cities. Hadoop fits in well with such kind of large scale requirements. It has a capability of manageability of huge-sized data storage. It does a wonderful job in the processing of real time churning and processing of large sized data with ease and comfort. It has proven vast scalability capabilities in terms of distributed storage and processing of data. The efficiency of Hadoop is well established by now. That is the reason for increasing confidence of businesses in its capabilities. For the development of data-centric business apps with a high level of scalability, Hadoop is the first choice. It handles all kind of business scenarios for a smooth transition from existing heterogenous platforms to Hadoop. The fantastico Hadoop is cost effective in all aspects. 
This blog post is inspired by the blogging marathon hosted on IndiBlogger for the launch of the #Fantastico Zica from Tata Motors. You can  apply for a test drive of the hatchback Zica today.