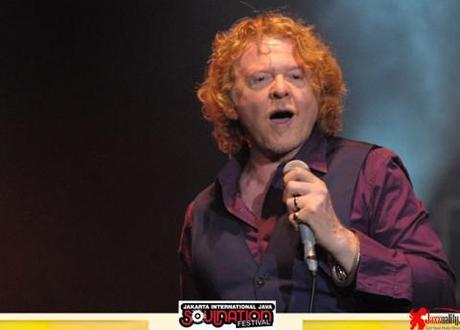 This is a picture of Mick Hucknall, not Rebekah Brooks. Photo credit: Jazzuality.com
There is little doubting that the phone hacking scandal, which has gripped Britain for the past fortnight, is a serious matter which will have long-term ramifications on the relationships between politicians, the police and the media. However, the seriousness of the allegations into phone hacking hasn't stopped Paul and Lisa at The Handface from whipping up a spoof Hackgate: The Movietrailer which has spread like wildfire across the net. The light-hearted spoof viral 'stars' Mick Hucknall as Rebekah Wade and as Hillary Swank as James Murdoch. It has already garnered over 40,000 hits on YouTube.
Do you have any better casting suggestions? Let us know!
Get more on phone hacking

Phone hacking storm gathers pace: Rebekah Brooks arrested, Paul Stephenson resigns
Brooks (finally) resigns
Hackgate scandal spreads to US
News Corp pulls plug on BSkyB deal
Axed News of the World staffers hit Brooks with parting shot via final edition crossword
Hugh Grant turns the tables on The News of the World