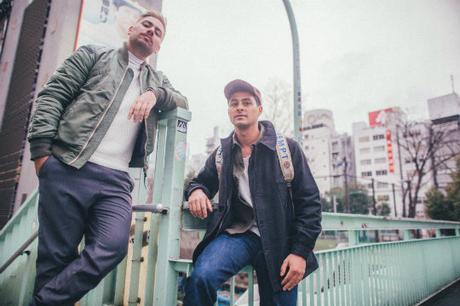 Gypsy & the Cat's latest "existential banger" (Noisey), 'I Just Wanna Be Somebody Else', is the CAT-ylst (sorry) for the next installment in their two-part music video series. The plot thickens. The quasi-feline figure that stalked the streets of Tokyo in 'Inside Your Mind', pursued by none other than Gypsy & the Cat's Lionel and Xavier, has returned. But everything isn't quite as it seems...
Gypsy & The Cat's Xavier Bacash explains the video concept was created by the duo's director and friend Thom Lawrence, who was ultimately conducted by the song itself. "The video highlights escapism in all of our quotidian days. We all at some point want someone else's car or house or hair or job or life; it's a very normal mental process in the everyday," he says.
"At the golf range, we felt it was important to show how people are so close to each other and out for the same thing, but at the same time they are like islands that won't ever touch or speak."
'I Just Wanna Be Somebody Else' is the first official single from Gypsy & the Cat's forthcoming third LP Virtual Islands and has been met with thunderous approval from critics and fans alike. The track's been scooping up accolades left and right - such as a spin from triple j's Richard Kingsmill, and reaching #8 on the Hype Machine Charts despite some unfortunate setbacks. Previous album taster 'Inside Your Mind' premiered on Indie Shuffle and reached number two on Hype Machine as well as clocking plays on US radio powerhouse KCRW in its first week.
Virtual Islands, is set to be released in August.
Check out Gypsy and the Cat's Facebook page to find out more!