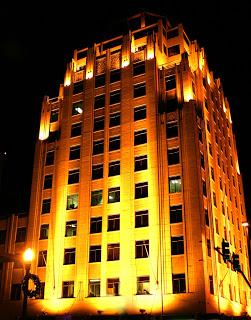 Gypsy Gallery returns First Thursday, March 7 from 5-10 pm! Our location this time is the beautiful Crystal Ballroom on the second floor of the Hoff Building, corner of 8th and Bannock.
Join us for fine art from local artists Jenifer Gilliland, Marianne Konvalinka, Kevin Flynn, Amber Day, Pam McKnight (me), Kelly Beach, Laura Stewart, David Day, Cindy Wolff, Kelly McKinley Stribbling, Kearney Thompson, Emmy Lou Rogers (the Surly Mermaid), Kay Coughran, Barbara Harrison, David Scott, Bonnie Peacher, Nancy Panganiban, Vickie Stevenson, Susanne Lomatch, Debbie Weisel and Lauren Kistner. Media represented ranges from pottery to jewelry to photography, watercolor, oils, quilling, assemblage, mixed media collage..... something for everyone!
Music for the evening will be provided by Ryan Wissinger ( 6pm), Blaze N Kelly (7:15 pm) and Gayle Chapman (8:30 pm). There will also be a no host bar.
All of this fun is free!
Gypsy Gallery is a group of local artists who put on pop up art shows in various venues throughout Boise about 4 times per year.