The Christian Science Monitor published a wonderful article
about the White House shooter.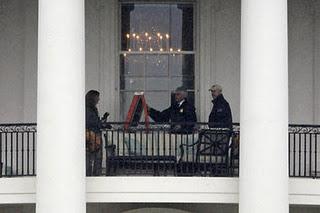 Dog Gone already covered it
, but I liked the "obsession" angle.
A man with an apparent obsession with President Barack Obama has been arrested in Pennsylvania after the Secret Service discovered two bullets struck the White House while the president was away, authorities said Wednesday.
What's your opinion? Too bad there's not a simple test for obsessive thinking, we could recommend that those guys be disarmed too.
That would probably bring it up to 75% (only kidding)
.
Please leave a comment.