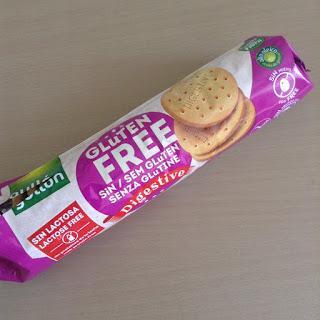 Being gluten free, it's always difficult to find good biscuits that taste like the ones I used to remember. Thankfully there's new companies springing up all the time with gluten-free options, and one that you can find in many discount stores now is Gullon. They appear to be a Spanish company that produce dairy, egg and gluten free biscuits, cookies and crackers. They even do some sugar free ones too. As well as being gluten free, these Digestives are also suitable for vegans and anyone with dairy and egg allergies. They're nut-free too...that's quite impressive!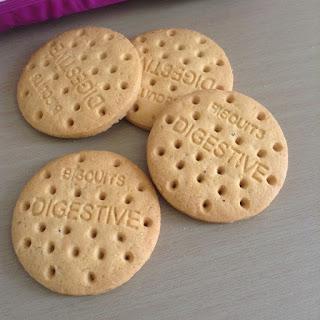 They're basically like a gluten-free version of McVitie's Digestives, with a similar shape, and are made with high oleic sunflower oil and corn starch. So they're even healthier than regular biscuits too (oleic oil is a healthy monounsaturated fat). 
Taste-wise, they were very crunchy and reminded me more of Rich Tea biscuits than Digestives, this isn't a bad thing though, they're very tasty with a nice melt in the mouth texture, and go perfectly dunked in a cup of tea or coffee. They're very moreish; I easily managed to munch my way through 4 in one go! 
Overall, these are some very tasty gluten-free biscuits from Gullon, if you've a Poundstretcher store nearby then do have a look for them. You can also find their mini cookies in stores like Bargain Buys, B&M, Home Bargains, 99p Stores etc. 
For more info on Gullon's products check out their website: http://www.gullon.es/en


8 out of 10.