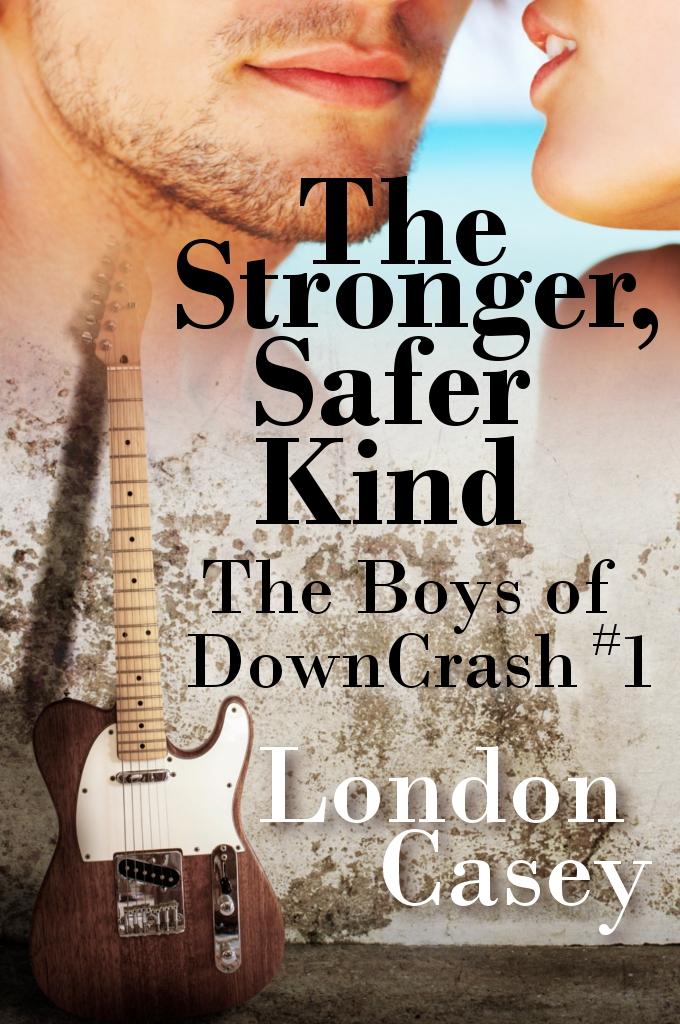 Casey:
Website • Twitter
Series:
The Boys of DownCrash #1
Release Date:
April 9, 2013
Genre:
Romance
Age Group:
New Adult
Get It:
Amazon
All Scarlett wanted to do was thank the sexy stranger who helped her push away a drunk, grabby college boy at a bar. When that stranger identifies himself as Tripp and then takes the stage as the lead singer and guitarist for rock band, DownCrash, everything in Scarlett's life begins to change.
Her best friend, Andy, confesses his love for her and leaves her with what should be an easy decision to make... yet each time she looks in Andy's eyes, she can't help but face her secret, nightmarish past.
The only thing that makes Scarlett feel better is Tripp... but Tripp isn't just a bad boy rockstar, he's hurt. He's in pain. He tries to hide his pain in a bottle, but Scarlett believes that, perhaps, their secrets can help each other.
Friendship and love is suddenly put to the test, and Scarlett is torn... Will she choose an easy, comfortable, happy life or a life clouded with mixed signals, raw emotion, and intense romance?
~synopsis provided by Goodreads

Okay, I'll cut to chase here… why not just meet The Boys of DownCrash?
DownCrash is the band in my newest new adult romance series titled The Boys of DownCrash. They're a three piece band and each band member gets their own book.
Tripp – in the first book (
The Stronger, Safe Kind
), readers get to meet Tripp. He's got attitude, tattoos, and a big heart. From the second he and Scarlett see each other, there's a connection. But Scarlett is struggling with her own heart after the confession from her close friend, Andy, when he gets drunk and says he loves her. Andy can give Scarlett an easy life but Tripp's past and his deepest secrets could possibly be enough to get Scarlett to open up about her hidden past too.
Tatum – the super sexy drummer. He's tall. No tattoos. But he has piercings. His lip… and somewhere else. When Tatum starts fooling around Scarlett's roommate, Maggie, things get hot and heavy pretty quick. But then things start to unravel when someone from Maggie's past comes back, demanding a chance at her future. This isn't just love and it isn't just romance… this could possibly mean life and death.
Logan – the quiet but hot bassist. In his book, Logan finally gets a chance to open up. He meets Maggie's best friend from high school, Annie, and the last thing he's looking for is a romance. But he can't help it… he can't help falling for her… but then fate steps in and Logan feels he's in the middle of a cruel game.
In creating this band, I had the opportunity to create three different guys and their lives and all that comes with being in a band and what happens after the shows are over. The storylines are intense, filled with drama and romance. Each book *can* be read as a stand alone but it's best to enjoy the series in order of books.