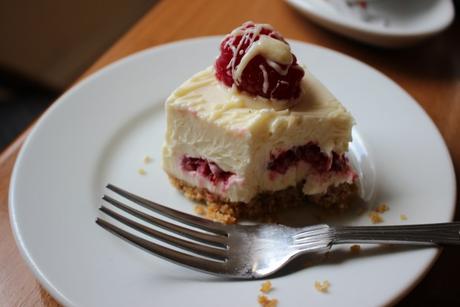 Exciting news everyone! I'm currently cruising above the clouds at 3000 feet en-route to NYC where I'll be staying for the next 2 weeks so I thought it would be the perfect opportunity to introduce a fabulous Leeds blogger in the form of a guest post. I rarely accept guest posts on Remie's Luxury Blog but I always love finding new blogs to read and Sophie Cliff is one of the few blogs that I read regularly for travel inspiration and I genuinely love her outlook on life. Sophie has very kindly created a lovely blog post all about downtime and why it's important to squeeze into your busy schedule.
Hi everyone! I'm Sophie and I'm really happy to be guest posting over here on Remie's lovely blog. I wanted to talk to you all about the art of relaxation and why it's so important – it's a topic that is close to my heart at the moment after feeling a bit burnt out over the last couple of weeks.
With our busy schedules, work commitments and attempting to have a semblance of a social life, it can often feel like there isn't enough time to dedicate to pure relaxation, but the truth is that downtime is just as important to your health as exercise and nutritious food is. Without it, we can end up leaving ourselves feeling stressed out, run down and generally a bit crap.
So I thought I'd share with you all some of my favorite ways to relax in the hope that it might inspire you to schedule some chill out time ASAP…
1) Take a long bubble bath
This is by far my favorite thing to do when I'm in need of some quiet time – I run myself a hot bath, pour myself a glass of wine and dig out a good book. If I'm feeling extra luxurious I might pop a face mask on and smother my hair in a conditioning treatment. I always feel a million percent better after a long soak, and if I time it for just before bed it helps me sleep better too.
2) Get lost in a good book
Reading is another great way to complete switch off – when you're engrossed in a really gripping plot it's hard to worry about your to do list or whatever else is playing on your mind. I recently read In a Dark, Dark Wood by Ruth Ware – it was such a page turner that I found myself creeping off to bed early to race through it!
3) Go for a walk (alone)
Getting some fresh air is always good for clearing your head, and I think that getting out for a good walk is always a brilliant way to chill out a bit. I always try and take in my surroundings, and that combined with the gentle exercise, always gives me a bit of a fresh perspective. I prefer to go for a little walk on my own so I can set my own pace and take my own route.
4) Get your nails done
I like this one because it's something that can easily be squeezed into a lunch hour! Popping out for a manicure will not only break up the day, but you'll return to your desk feeling pampered and refreshed. It doesn't have to be expensive either – places like Wahanda and Treatwell are great for finding a bargain.
5) Get cooking
My last tip for relaxing is to get in the kitchen and do some cooking. I know that cooking can seem stressful sometimes, but if you put a couple of hours aside so that you're not in a rush, it can be really therapeutic. Try a new recipe or spice up an old favorite by tweaking some of the ingredients – either way, if you take your time with it you'll feel totally blissed out by the time you tuck in.
You can read more posts from Sophie over at Sophie Cliff and if you liked her post, you can follow here on Twitter here.