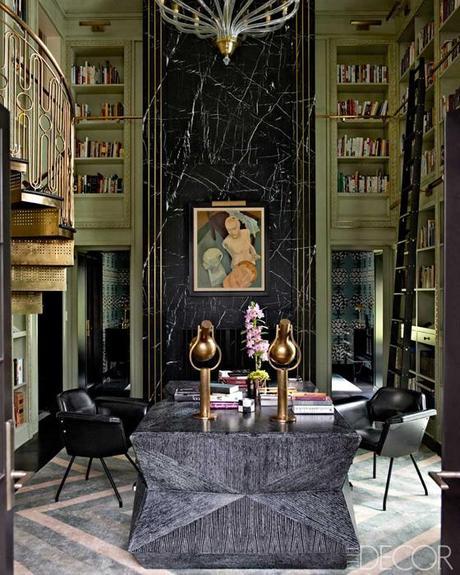 My Dreamy Office')">
Please welcome Nadia of Preciously Me!
Not only did Nadia create this amazing Monogolian Lamb Stool D.I.Y. that I absolutely must try (no really, you must see this), but what a talented miss she is: she put together this beauty of a post while traveling from Milan to her home in Paris, all while under the weather! Take one look at her Dreamy Office below, and you'll know why I had to invite her here! Love her style. Bienvenue, Nadia…
Bonjour all Small Shop readers! I'm Nadia, the girl behind Preciously Me blog.
J'adore Erika's blog for her stylish and tasteful posts! So I am thrilled and above all honored to be here today to share my inspirations of the moment.
I live in Paris in a little apartment and therefore I do not have enough space to put a desk. But I like watching these beautiful pictures of workspaces that some people create in their home like Erika for example or even the huge office library designed by Kelly Wearstler on the first picture (yes I have to admit that this time I'm really dreaming …!)
Anyway, I like to imagine what would look like my ideal home office. Of course there would be a large inspiration board, fresh flowers for scenting the atmosphere and precious brass furniture and accessories … To give you an idea, here below are some of the things you would find in My Dreamy Office as I imagine it today….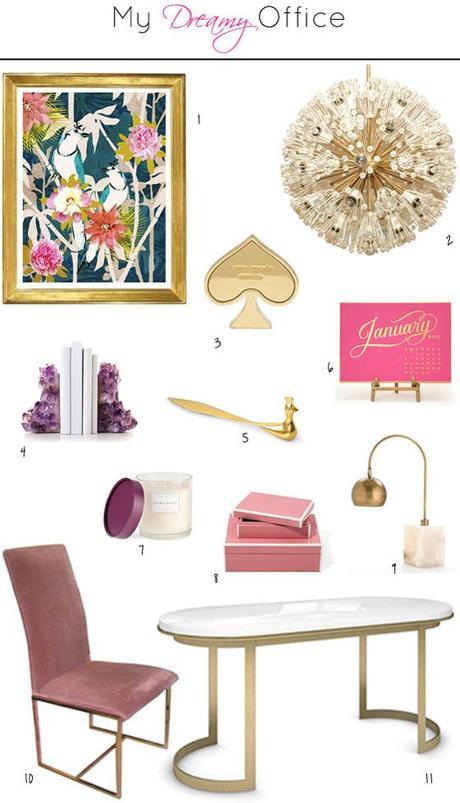 My Dreamy Office')">

1 / Cozamia art print   2 / Sputnik vintage chandelier   3 / Kate Spade paperweight   4 / Amethyst bookends   5 / Jonathan Adler letter opener   6 / Sugar Paper calendar  7 / Zara Home candle  8 / Pink lacquer boxes   9 / Arterior Jana desk lamp  10 / Milo Baughman vintage chair   11 / White Coco desk

Merci beaucoup Erika for having me here today! It has been a real pleasure for me!
Top image: Kelly Wearstler in Elle Decor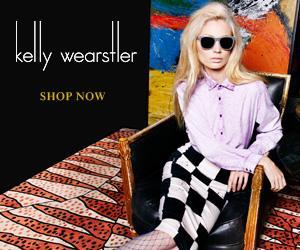 Back to Blog