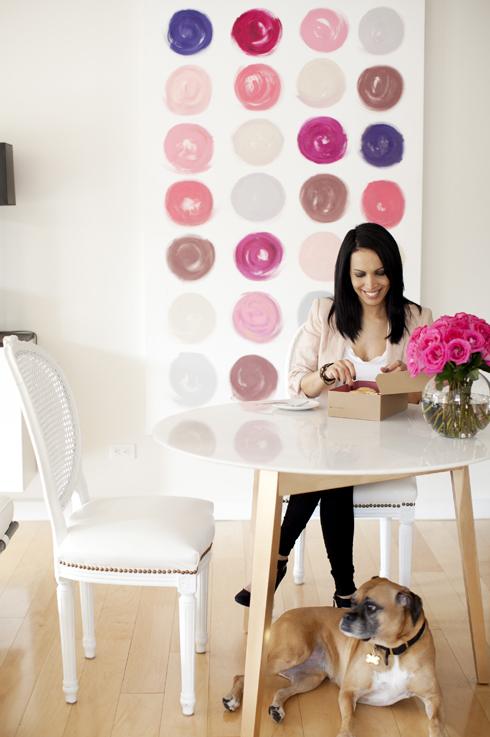 Please welcome Jen of MadeByGirl!
Obviously I am incredibly honored to have Jen Ramos here today! Between creating artwork and curating pieces for her MadeByGirl and Cocoa and Hearts shops, writing her hugely popular blog, and decorating her stunning home, her time is precious, I know! But lucky for us, she has picked out 5 gifts under $50…and now I'm definitely in the gift-giving mood!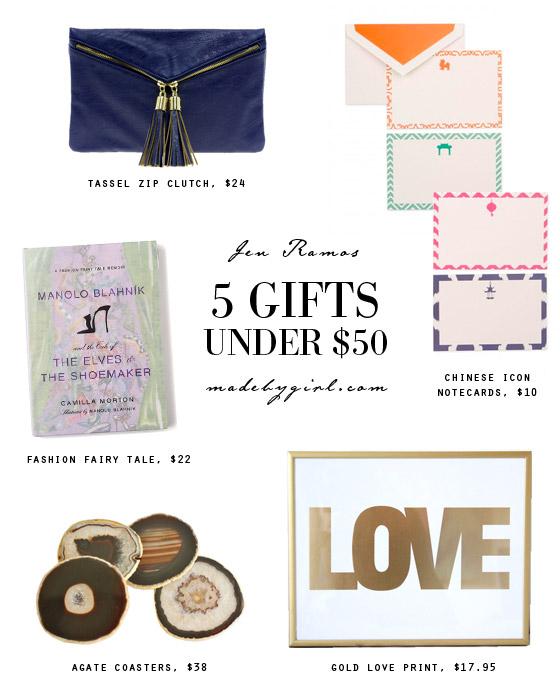 5 Gifts Under $50')">

clutch / notecards /  book / coasters / print

/

Looking for more ideas?
Don't miss the holiday 2012 edition of to & from magazine, featuring picks from bloggers like Jen (p62) and me (p78)!


5 Gifts Under $50')">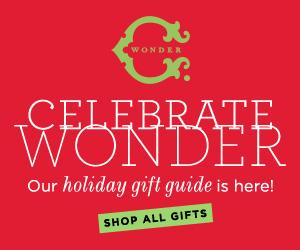 back to blog