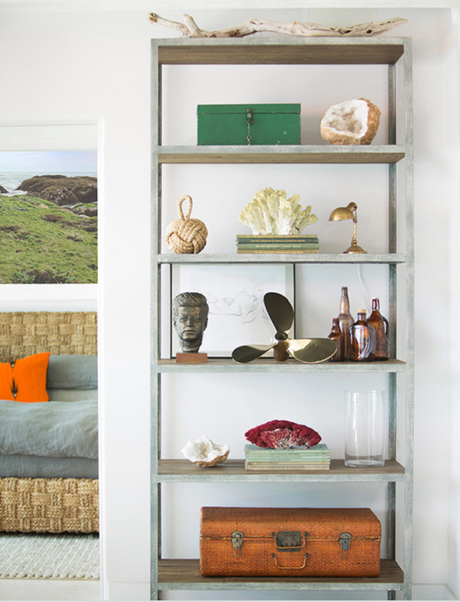 Sophisticated Surf Shack')">
Please welcome Lauren of La Petite Fashionista!
When my schedule gets too hectic for any fashion fun, Lauren's fabulously curated "Trend Reports" and "Try This Trend" keep me up to date in an instant! She has a loyal following and it's not hard to see why: she's adorable, stylish and totally personable. Not to mention, she absolutely amazes me with her multi-faceted magazine that covers everything from fashion to entertaining, beauty, decor and DIY's. Can't wait for the next issue, Lauren!
Growing up in Florida I seem to instantly gravitate towards beach house interiors. I love when interior designers incorporate coastal influences without making it look too kitschy. This Malibu beach house by Ryan White Designs evokes the perfect feelings of sophisticated surf "shack", that has me yearning for a place by the ocean.  The outdoor area is truly the standout area of the home, with built in surfboard storage and a cozy fire pit right on the beach. I love the idea of incorporating some of this home's features into my own personal decor.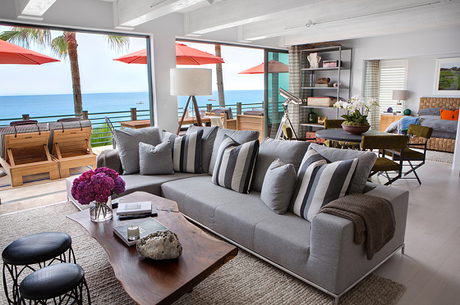 Sophisticated Surf Shack')">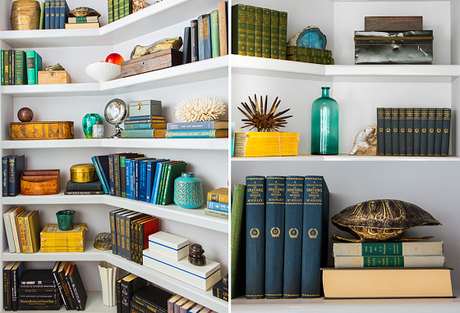 Sophisticated Surf Shack')">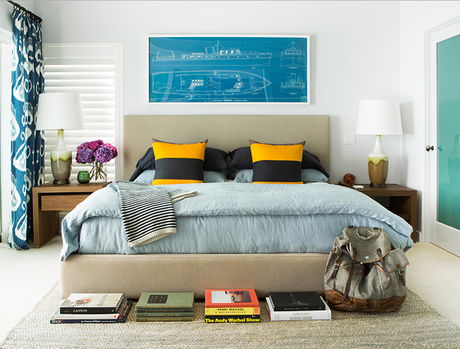 Sophisticated Surf Shack')">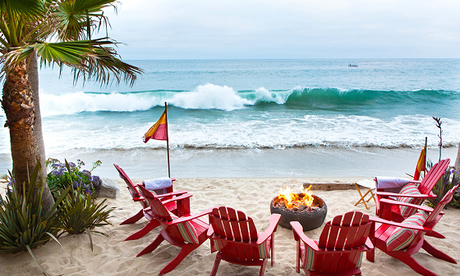 Sophisticated Surf Shack')">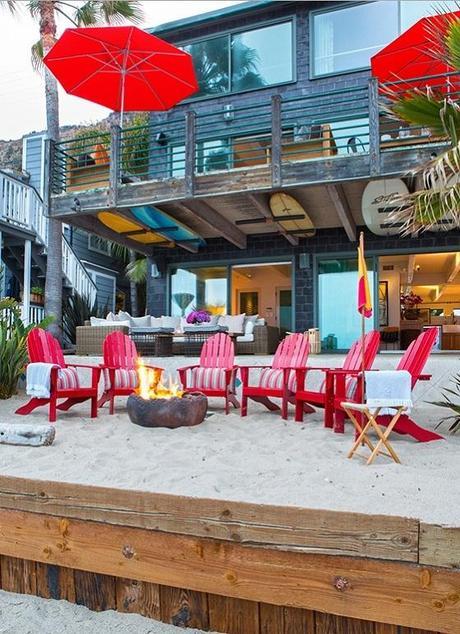 Sophisticated Surf Shack')">

  I love the bright pops of color grounded in neutrals– like the silvery gray bedding with bright gold throw pillows and a vintage sailing blueprint above the bed. I love all of the special details from the metal propeller & driftwood on the bookcase to the collection of vintage books & national geographic magazines & patterned curtains. Touches like these make the home feel like it's not overly-styled- as if you could come in from a day of surfing outside to warm up with hot tea on the patio and watch the sunset.

It's easy to get this sophisticated beach house look in your own home: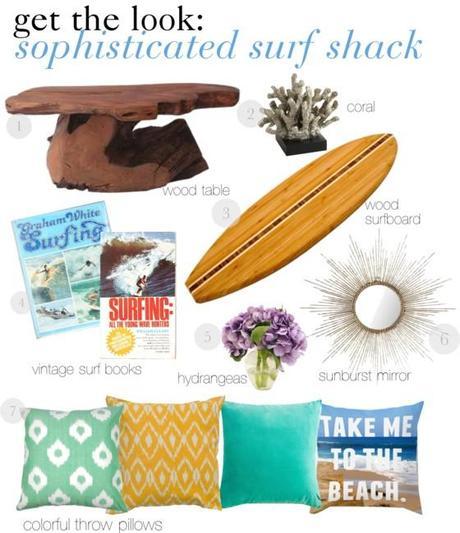 Sophisticated Surf Shack')">

Wood Coffee Table // Coral Sculpture // Vintage Surfboard // Vintage Surf Books // Hydrangeas // Sunburst Mirror // Ikat Throw Pillows // Velvet Throw Pillow // Graphic Throw Pillow

I'm thinking I need those vintage surf books in my quest to create the perfect bookcase!

xoxo,

lauren
Interior design by Ryan White Designs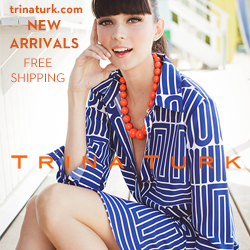 Back to Blog