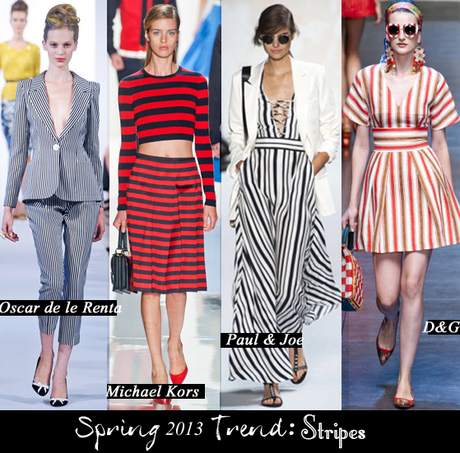 Please welcome Lauren of L.A. in the Bay!
Lauren is so talented at such a young age, it makes me wish I could turn the clock back 20 years and start all over again with her innate sense of style and knack for the blogging biz! I got to meet her in person at the Lucky FABB conference in May, and she is as adorable as she is savvy. On her style blog L.A. in the Bay, she has already enjoyed much deserved success, with more to come for this standout!
Hi there Small Shop readers! Lauren here from L.A. in the bay. So happy to be filling in here today on Erika's fabulous blog! Today, I will be sharing with you one of the many trends that will be hitting the stores in the New Year – stripes!
Spring season may seem far off, but in fashion, the clothing always comes early. Spring 2013 Collections will soon be hitting stores sometime in February, and sooner than we know it color will be filling the racks. There were so many trends that debuted in the Spring 2013 Runway shows, but one of my absolute favorites was the galore of stripes. Stripes have long been a favorite of mine, so collections like Dolce & Gabbana, Oscar de le Renta, and Michael Kors were of course among my favorite. I love how the designer's didn't opt for just thin horizontal stripes, but also threw in pinstripes, wide stripes, and a horizontal/vertical combo of stripes. So many options – I love it! If you are interested in adding more stripes into your wardrobe come the New Year, see below for some of my favorites that are in stores now. XO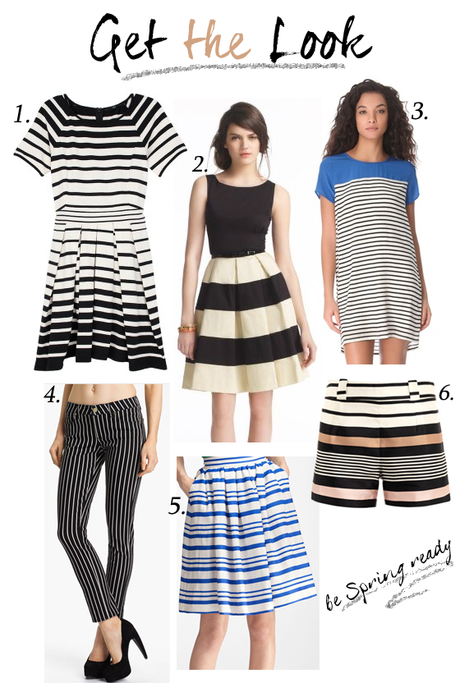 2013 Trend: Stripes!')">

1. Tibi Variegated Stripe Pleated Dress $385 | 2. Kate Spade Striped Celina Dress $398 | 3. Joie Momsen Striped Dress $188 | 4. Paige Skyline Skinny Stretch Ankle Jeans $189 | 5. Dolce&Gabbana Stripe Full Skirt $675 | 6. Raoul Border Stripe Silk Shorts $295

Will you be adding more stripes into your wardrobe this season?

Thanks so much Erika for having me today!



2013 Trend: Stripes!')">
images via 1 | 2 | 3 | 4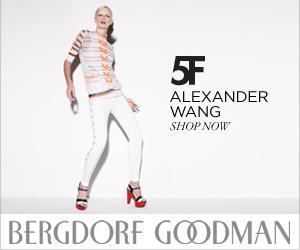 back to blog