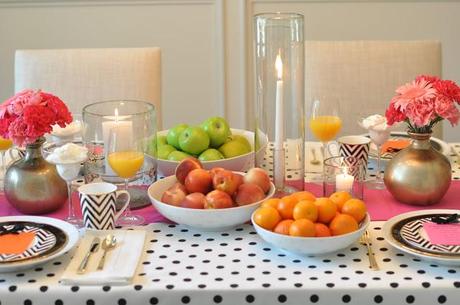 Please welcome Megan of Honey We're Home!
Really excited to welcome such an inspirational woman here today! Megan and her blog are a delight, and her D.I.Y. Projects and Organization Tips are so doable you'll wonder why you didn't think of them before! On top of it all, she recently launched a second blog Honey We're Healthy. Read on!
I stumbled upon Erika's blog and quickly fell in love last October on a random day home sick from work.  I'm so glad I found her- I spent that afternoon reading back through all her old posts and drooling over her gorgeous home.  I've been smitten with her style and genuine nature ever since.  Thank you Erika for having me today!
I'm Megan, mom to an adorable 2 1/2 year old delightful boy, full-time lawyer, and blogger of now, two blogs (Honey We're Home & Honey We're Healthy).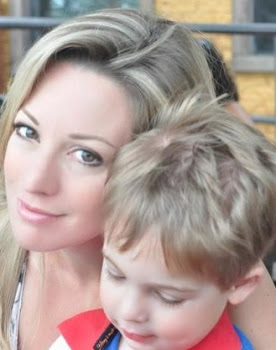 At my home blog, you'll find me spending time decorating the home we designed and built a couple years ago.  It's a never-ending process that has found me debating over lighting for the kitchen and  painting the insides of my kitchen cabinets on a Friday night.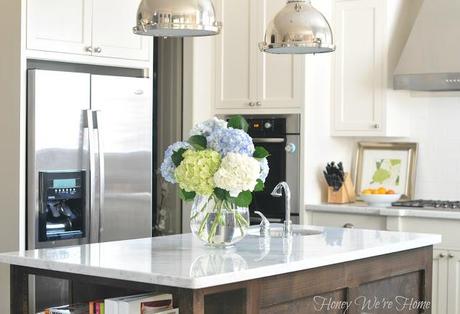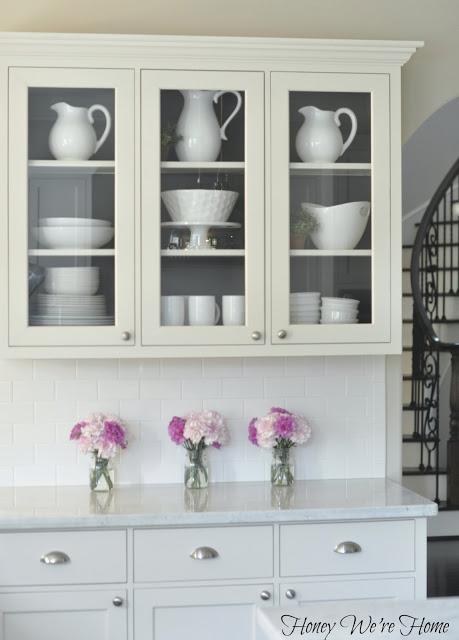 I'm not that crafty, but quick, easy projects I can handle, like the no-sew bench seat and pillow covers in our mudroom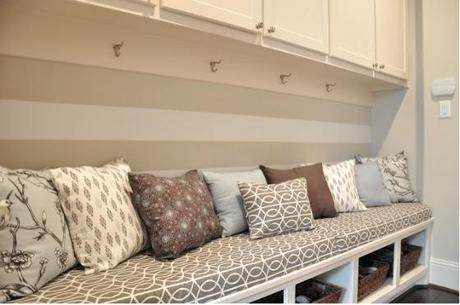 or the DIY LOVE art in our entryway.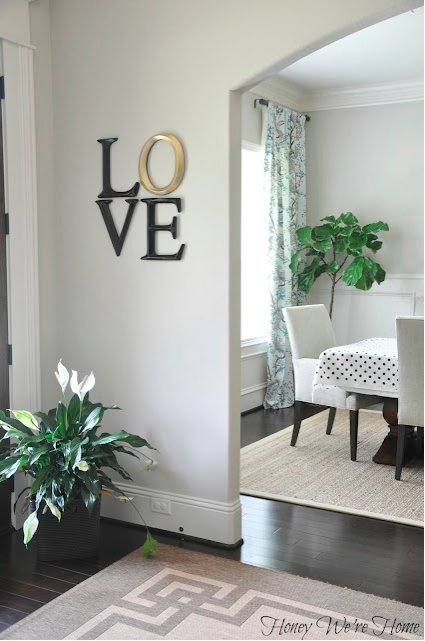 I'm ultra fond of my closet and happy to have such a nice space to get ready for work in the morning.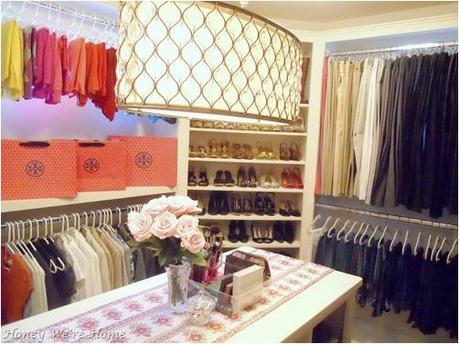 My new health and fitness blog, Honey We're Healthy, is my current obsession.

As a short, petite woman who gained over 50 pounds during her pregnancy, losing the weight was a serious struggle that took a long time.  I have blogged about my weight loss journey (even including the very honest and raw "before" photos) and am happy to say that I'm in good shape now.  I started the health and fitness blog as a way to encourage other women to take care of ourselves!  We often find ourselves taking care of everyone else and we fall last on our list.  As I approach my 40′s (I'm 37) I want to be as fit as I can be!
On my blog, you'll find healthy recipes, workout routines, fitness tips, and general advice for living an active, healthy lifestyle. Two of the most popular food posts on my blog are "My Top 3 Eat Clean Meals" and "Chocolate Protein Brownies."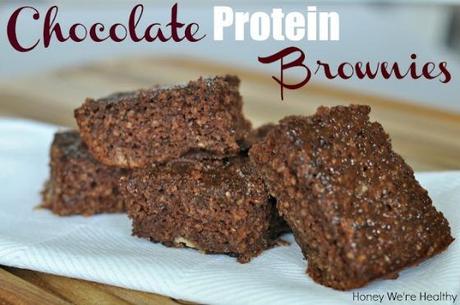 <

Right now, I'm doing the Jamie Eason 12-Week Live Fit Training Program.  I'm on Week 7 and you can read about the plan and my progress on my blog.  This program is a commitment, but is also giving me results like I've never seen- definition in my arms and shoulders and even making my face a little thinner.  If you are interested in a workout program, I highly recommend it!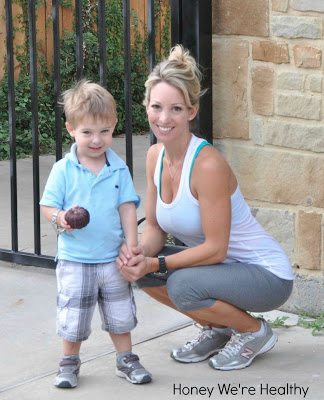 My best friend is also super fit, and she shares her secrets in a two-part blog post interview I did with her a couple weeks ago.  If you're new to exercising, and just need some motivation and someone to encourage you or point you in the right direction, I hope my blog does that too.  If time is the issue (and who has enough time??) I shared some of my time management tips earlier this week.
Thank you Small Shop readers for having me today!
back to blog