Please welcome Hilary of Hilary Inspired today!
I'm so excited about this guest! Hilary recently underwent a major blog design rehaul with a forward-thinking layout that gets my design brain all excited and stuff. But she also strives more than most to create original content — from snippets of the Dallas design scene, to her own home projects, photography, and interviews with local designers and shops, Hilary has mos. def. inspired me on several occasions. I think you'll agree, she's a gem…

Hello, small shop friends! My name is Hilary and I can say with deepest sincerity that I am thrilled and honored to be guest posting on Erika's blog today. Erika is not only a talented designer and blogger but a wonderfully generous person as well. I am a big fan, to say the least, and incredibly grateful to Erika for all her encouragement and guidance with my own work. Having the opportunity to share a post with her readers has been both nerve-racking and exhilarating… I knew it had to be good, so I stepped up my game a bit for today's feature!!
As we close in fast and furious on the holiday season, I thought some savvy sartorial inspiration for the wardrobe would be good for us all. Here's how I killed three "birds" with one little black dress. I kept each look simple and chose a fun accessory to style up with complimentary hosiery, jewelry, and shoes. The recipe is easy… One *little black dress, a pair of killer shoes, and your favorite stand-out accessory!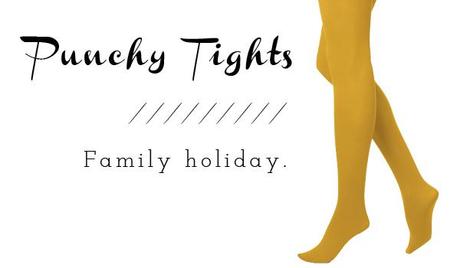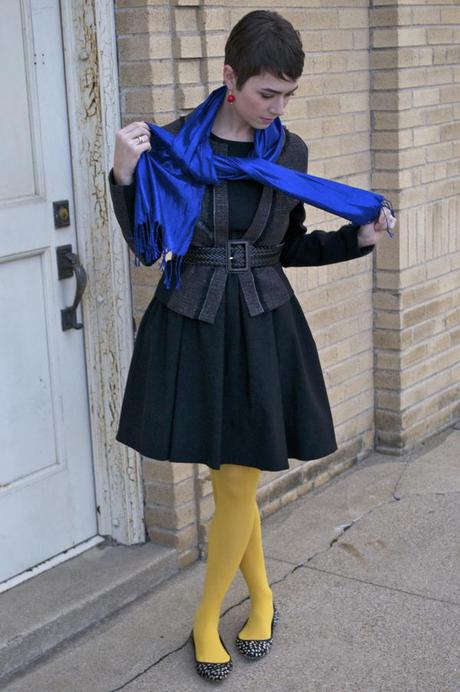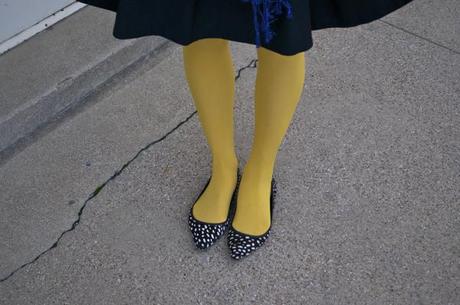 [ Similar pair of tights here: Opaque Mustard Tights, HUE ]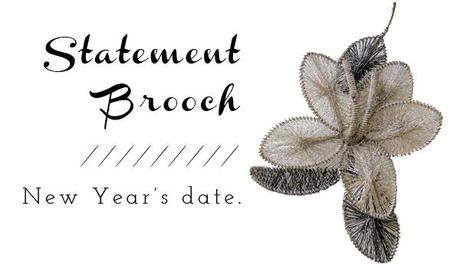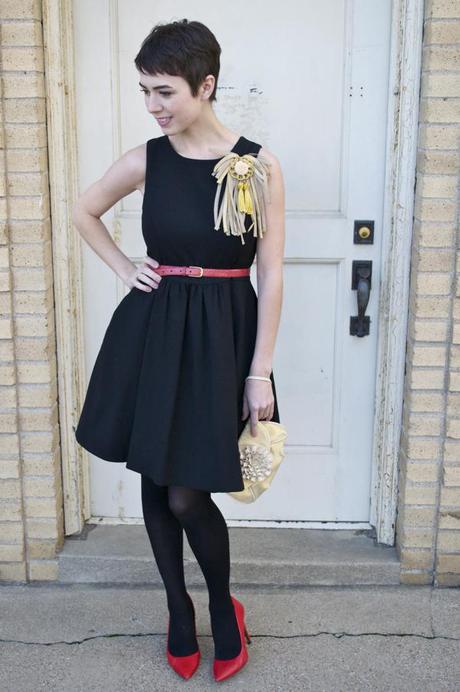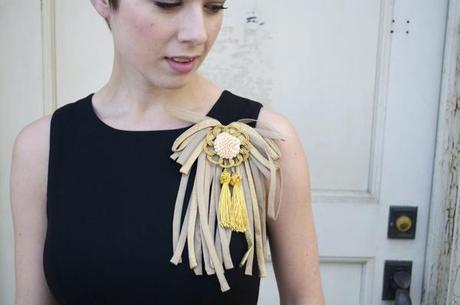 [ Unique brooch option here: 1940's Wire Bead Brooch, Stacy Leigh's Atelier on Etsy ]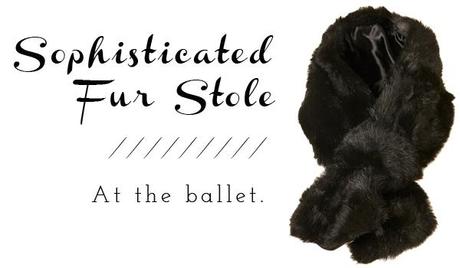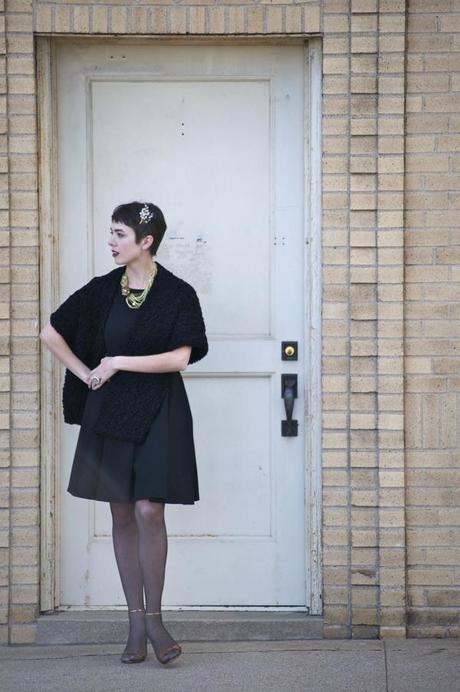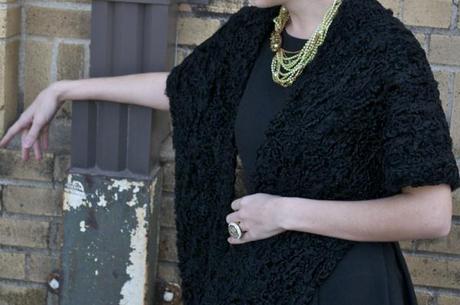 [ Similar faux fur stole here: Black Faux Fur Stole, Topshop ]
*LBD from Zara… Similar HERE.
If you're interested in seeing more of each outfit, take a peek at my complete album of outfit photos on Facebook.
My very best thanks to Erika for hosting me on small shop talk today! Happy festive holidays everyone and see you in the New Year!!
All photos by David Walker