What can I say? I heart Tamra, like we all do! She's just the sweetest, least pretentious, totally creative and bubbly fun person you'll ever meet. I am so honored that I got to help her create the look for her event planning company, ever swoon, and am thrilled that we've become lifelong-to-be friends. I had asked her to do something bridal in honor of my sis-in-law's wedding Saturday….no surprise that she completely read my mind with a post on a fave, Halston!
Hello, Small Shop Studio lovers! I'm thrilled and honored to be hanging out with you today, as Erika is my blogging, style, and all-around life inspiration. Erika is the genius that brought ever swoon to life and I'm forever grateful! I'm lucky that not only can I call her my brand stylist, but a beloved friend.
***
If there is one designer that tops both of our lists, it would be Halston. American fashion designer, Roy Halston Frowick, (1932-1990), best known for his women's wear in the 1970′s, began his career as a millinery designer. He exploded onto the fashion scene after Jacqueline Kennedy wore his pill box hat to her husband's 1961 Presidential Inauguration. During his tenure as a designer for Bergdorf Goodman, he created a line of floral inspired bridal headpieces. Swoon!! I would love to see this on a bride today.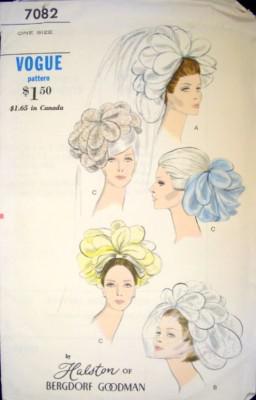 Vogue Pattern by Halston of Bergdorf Goodman – via
/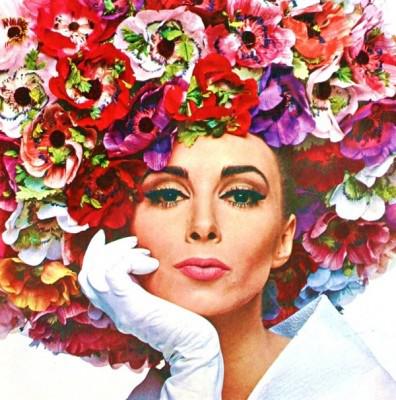 1966 cover shot of Wilhelmina wearing a Halston Hat – via
/
Over sized fabric flowers make me swoon. If an entire head of flowers is not for you, try these tamer Halston inspired looks.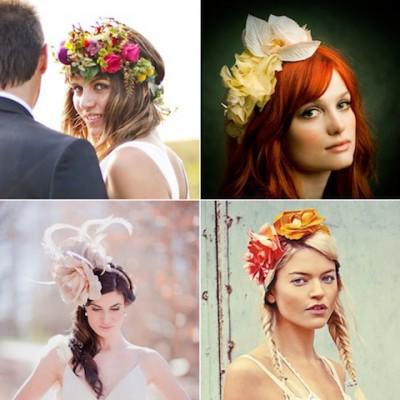 100 layer cake / Ban.do / wedding chicks / stylezza
/
What's your favorite Halston inspired trend?
Thank you for having me over, Erika! I can't wait to see you for labor day! xo